The world is developing everyday, every minute, every second and new ideas are always being presented very frequently.
Bitcoin is one of these new ideas, a digital money, which is not being regulated by any central bank. So it's a money than flows freely, allowing people to do business using new types of advanced technologies. Bitcoins have been presented more than a decade ago, and today are being widely used.
So here is the list  how much the most valuable footballers would cost, should bitcoins be used in the transfer business as well.
10 Joao Felix, €100m=2435.5 ₿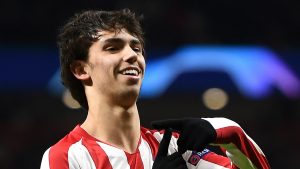 Getty Images Joao Felix is one of the finest youngsters in the world football right now. In his 29 appearances for Atletico Madrid, the 21-year-old has netted 10 goals and provided 5 assists. His impressive performances have earned him an astonishing €100m market price, making him one of the most valuable players in the world.
9 Raheem Sterling, €110m=2679.1 ₿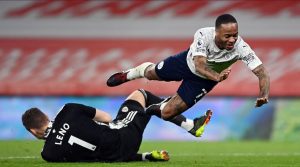 Premier League Official Website Sterling is one of Manchester City's key players, having scored 13 goals and provided 10 assists in his 35 games this season. It's highly unlikely that the Cityzens will let him go anytime, soon as they have put such high market price for the England international.
8 Trent Alexander-Arnold, €110m=2679.1 ₿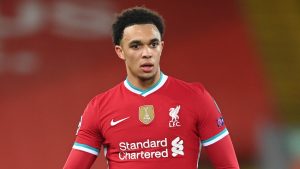 Getty Images Liverpool's right-back is valued the same as his compatriot Sterling, as he is one of the key players for Jurgen Klopp amid their crisis period. Alexander-Arnold had a huge investment in the Reds' Champions League and Premier League glories in the past two years, which made him the most valuable defender in the world.
7 Erling Haaland, €110m=2679.1 ₿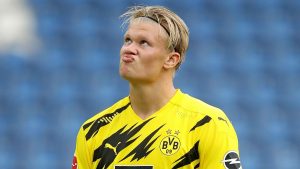 Getty Images Haaland has been a real sensation for the football world recently. The 20-year-old scores in almost every game for Borussia Dortmund. His incredible performances have attracted plenty of interest from big-name clubs, including Chelsea, Barcelona, Real Madrid, Manchester City, Manchester United, Bayern Munich and Juventus. This season Haaland netted mind blowing 27 times in his 27 outings for Dortmund.
6 Kevin De Bruyne, €120m=2922.6 ₿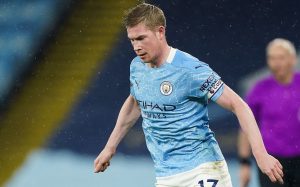 Getty Images Kevin De Bruyne is arguable one of the best midfielders in the world right now, if not the best. His investment in City's success over the past couple of years is invaluable. Pep Guardiola is for sure not letting De Bruyne leave anytime soon, and the club are reportedly negotiating with their superstar over a new advanced deal.
5 Harry Kane, €120m=2922.6 ₿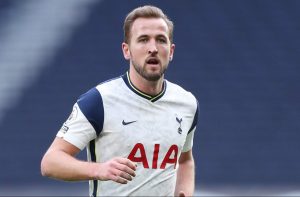 Getty Images The England captain is definitely one of the bests in his position. Kane is considered as Tottenham's talisman and with his partnership with teammate Son Heung-Min under Jose Mourinho, the 27-year-old is hoping to win some silverware. This season Kane has netted 22 times and provided 14 assists in his 34 games for Spurs.
4 Mohamed Salah, €120m=2922.6 ₿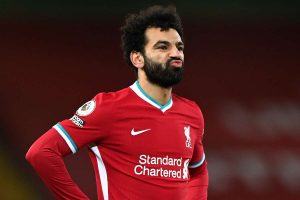 Getty Images Mo Salah has not once proved how essential he is for Liverpool. Despite current injury crisis struggles, the Egyptian still continues to shine, with his 24 goals and 4 assists in 36 appeerances for the Merseyside club.
3 Sadio Mane, €120m=2922.6 ₿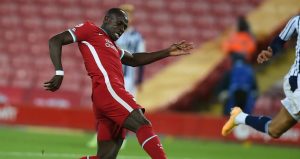 Premier League Official Website Mane's partnership with his Liverpool teammate Mo Salah has worked some wonders for their side, which has earned him a top place in the list of the most valuable players. The Senegal international has made 33 appearances for the Reds, scored 11 goals and provided 5 assists.
2 Neymar, €128m=3117.5 ₿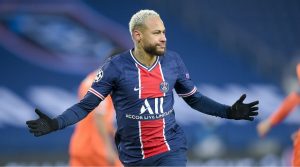 Getty Images There is not so much to say about Neymar, as everyone knows him really well. He's one of the best players of his generation. The Brazilian's incredible career at Barcelona earned him a record-breaking move to Paris Saint-Germain, worth €222m. Neymar is currently injured and is expected to return in the coming weeks to continue shining for Mauricio Pochettino's side.
1 Kylian Mbappe, €180m=4384 ₿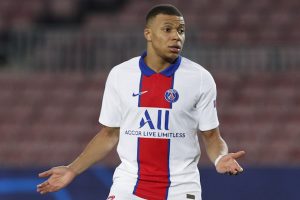 Getty Images Just at the age of 22, Kylian Mbappe is already a World Cup winner. He is the most essential player in the PSG squad, as well as the most valuable one in the transfer market right now. Mbappe's amazing performances have earned him a huge interest from Real Madrid and Liverpool. Should he decide to leave Paris, he would break his teammate Neymar's record on the most expensive transfer move. Join us on 
Telegram
!/ Follow us on 
Twitter
!