As the 2020/21 season is nearing its end and with the summer transfer window on the horizon, 
Transfermarkt.com
have updated their market values of players. And as we head into the international break, let's take a look and see which Tottenham players have seen their values drop and which have seen the values raise. Spurs are currently 6th in the Premier league table with 48 points. And, unfortunately, Jose Mourinho's side have recently been knocked out of the Europa League by Dinamo Zagreb. Let's take a look at TOP 10 Spurs players, whose market values have changed or stayed the same after the latest market value updates of
Transfermarkt.com.
10 Eric Dier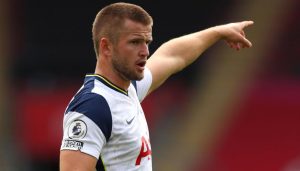 Getty Images Dier has been enduring a season full of ups and downs, but despite that, the 27-year-old has been called up to the England squad for the World Cup qualifiers. His market value has been constant at £22.5m and hasn't changed. Dier has played 31 games for Jose Mourinho's side this season.
9 Lucas Moura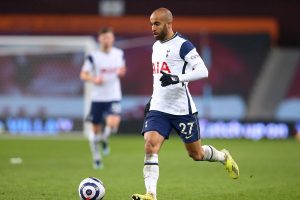 Getty Images Moura's market value, alike his teammate Dier's, hasn't changed and remained at £22.5m. Spurs winger has made 43 appearances this season and managed to net 9 times and provided 7 assists.
8 Steven Bergwijn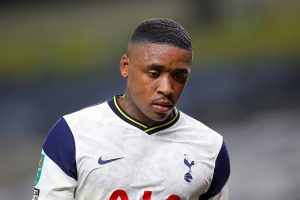 Twitter Bergwijn has been struggling a bit for game time at the north London, having played just 30 games this season. His market value has dropped by £2.70 and the Dutch is now valued at £22.5m.
7 Giovani Lo Celso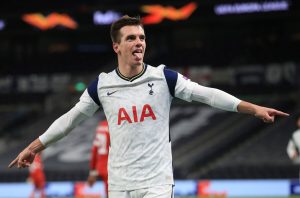 Giovani Lo Celso Twitter For Lo Celso this season has been quite rough. The 24-year-old has recently returned from injury but is yet to play for Spurs. His market value has dropped hugely (by £4.5m) and he's currently valued at £27m.
6 Dele Alli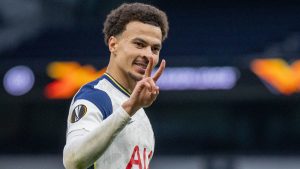 Getty Images Alli seems to be finding his way back to regular football recently, having played just 22 games this season with 3 goals and 4 assists. The 24-year-old's market price has dropped as well, (by £5.4m), as he's currently valued at £28.8m.
5 Pierre-Emile Hojbjerg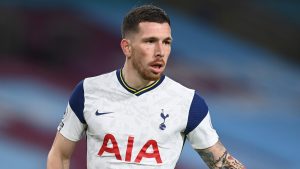 Getty Images Hojbjerg has been regular under Mourinho since his move from Southampton this summer. The Denmark international has made 43 appearances for Spurs this season, having scored once and provided 4 assists. His market value has recorded a £4.5m raise and he's currently valued at £31.5m.
4 Davinson Sanchez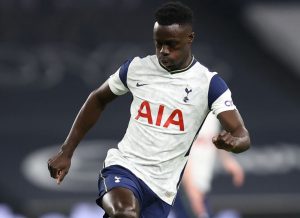 Getty Images Sanchez has been one of the key men for Mourinho this season, having played 30 games for the Lilywhites. His market price has dropped by £4.5m, as he's currently valued at £31.5m.
3 Tanguy Ndombele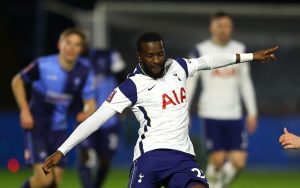 Getty Images Ndombele's market value has recorded a £4.5m raise and is now valued at £45m, making him one of the most valuable players at Spurs. The France international has made 39 appearances this season, scored 6 goals and provided 3 assists.
2 Son Heung-Min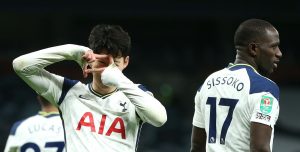 Getty Images Son is arguably one of the best players at Spurs. His partnership with Harry Kane has worked some wonders this season. However, the left-winger's market value has dropped recently (by £4.5m) and is currently at £76.5m. The South Korean has played 41 games this term, scored stunning 18 goals and provided 16 assists.
1 Harry Kane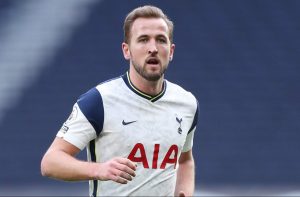 Getty Images There is no secret that Kane is the most valuable player at Spurs, and unsurprisingly, his market value hasn't changed and stayed at £108m. The England captain has made 40 appearances for the Lilywhites, has netted 27 times and provided 16 assists. Source-
Transfermarkt
Join us on 
Telegram
!/ Follow us on 
Twitter
!