---
Lewis Hamilton is one of the best drivers in Formula 1 history and the British driver has already proved it. Mercedes star won his seventh World title in 2020 to match the record of legendary Michael Schumacher. After 95 Grand Prix victories, he holds the record of the most wins. The 36-year-old driver is still on the grid, as he signed a one-year deal with the Silver Arrows. Hamilton will be aiming to win his eighth title end finally break the record of Schumacher. But, despite the fact, that he is the
bookies
favourite to win the World Title, he is not alone in the race. Here are five drivers who could challenge Hamilton in the upcoming F1 season, which will start on March 28, in Bahrain.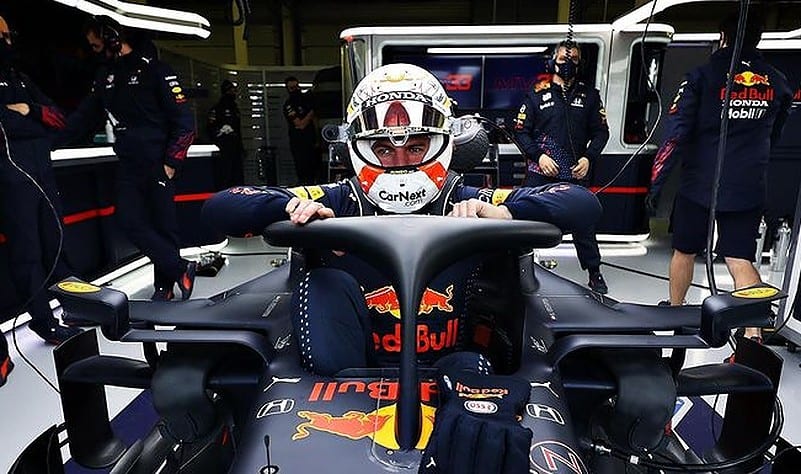 Image Source: Max Verstappen's Official Instagram Account
---
Red Bull driver
Max Verstappen
is the first name that comes to your mind. The Dutch driver has 10 Grand Prix victories, compared to Hamilton's 95's. However, the 23-year-old has shared the podium with Briton several times. He ended last year's championship in third place. Verstappen has even been linked with a move to Mercedes as a potential successor for Hamilton. He is going to be the British driver's biggest threat on the grid.
"We don't know yet, to be honest. I am always very realistic and it makes no sense to talk about stuff now. We have to go to Bahrain and look at it there, and at the first race, and see if we succeeded or not. We know where we want to be and where we want to get to and that's what we now need to try and realise," Verstappen on Red Bull's title chances.
---
Hamilton's teammate
Valtteri Bottas
is behind him and has the role of the second violin. However, the Finish driver has already proved to be one of the rivals on the grid, the British driver should vary. The 31-year-old finished second in the driver's championship last year and could be aiming to prove his value this season.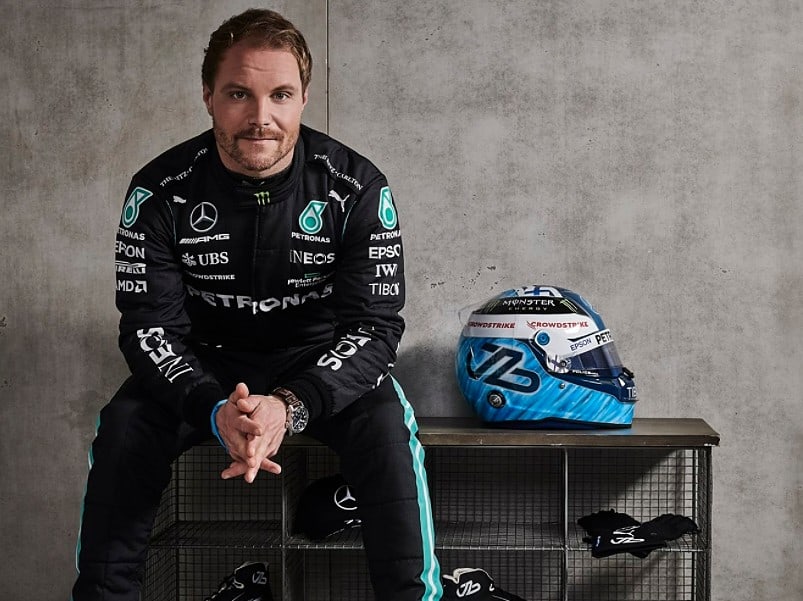 Image Source: Valtteri Bottas' Official Twitter Account
---
Williams driver George Russell is a world champion in the making according to specialists. The driver has been linked with a move to Mercedes, as a replacement for Hamilton. He did step up into the Briton's shoes for one race last season. When the seven-time world champion was struck down by coronavirus, Russell looked set to pick up his first career win at the Sakhir Grand Prix. However, a puncture scuppered his chances. The 23-year-old could now challenge Hamilton in the upcoming season to get the chance of replacing him in the future.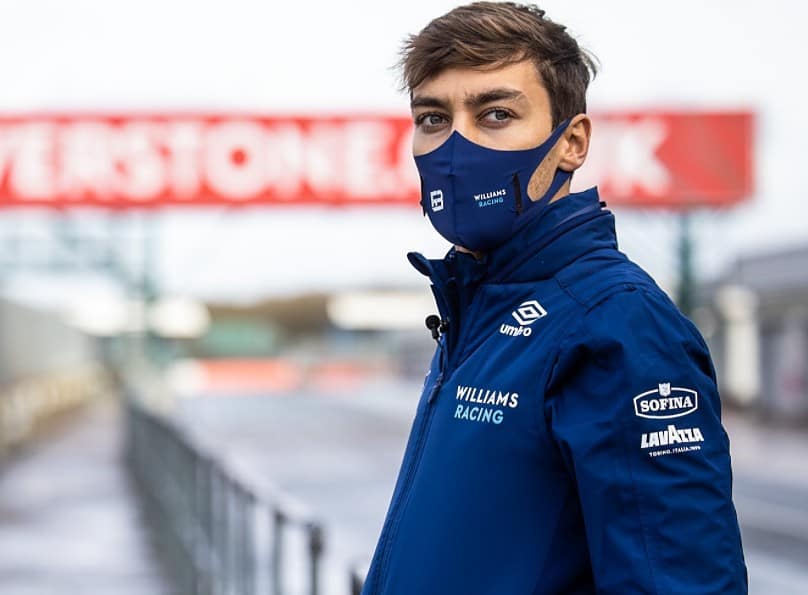 Image Source: George Russell's Official Twitter Account
---
Verstappen's Red Bull teammate
Sergio Perez
could be another peril for Hamilton. The Checo won his first Grand Prix in Bahrain last year and joined Red Bull to replace Alexander Albon. The 31-year-old could challenge Hamilton on the grid, or at least, help Verstappen to do so.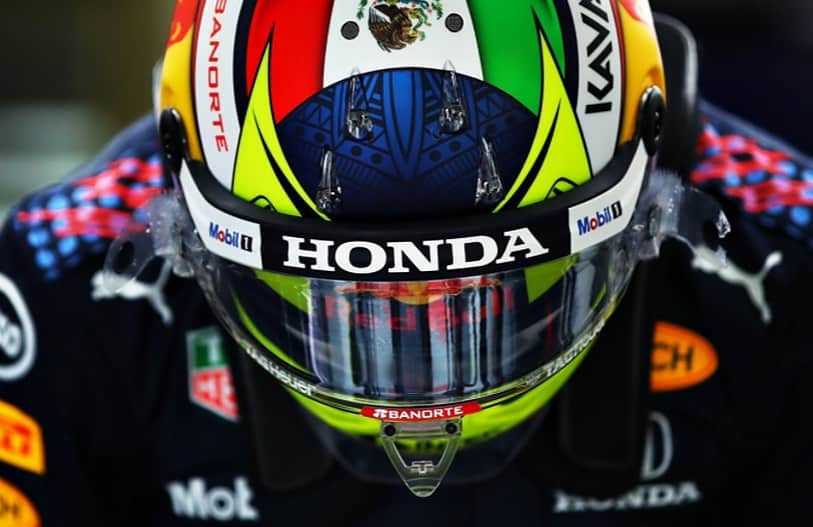 Image Source: Sergio Perez's Official Twitter Account
---
Ferrari driver
Charles Leclerc
is the last driver on our list. The Monegasque will have a new teammate in the new season, as Carlos Sainz joined to replace Sebastian Vettel. For the past years, Leclerc had problems with Vettel and could be in a better position this term. Entering his fourth season in Formula 1, Leclerc is the man Ferrari expect to lead them towards a title challenge and its first Drivers' Championship since 2007.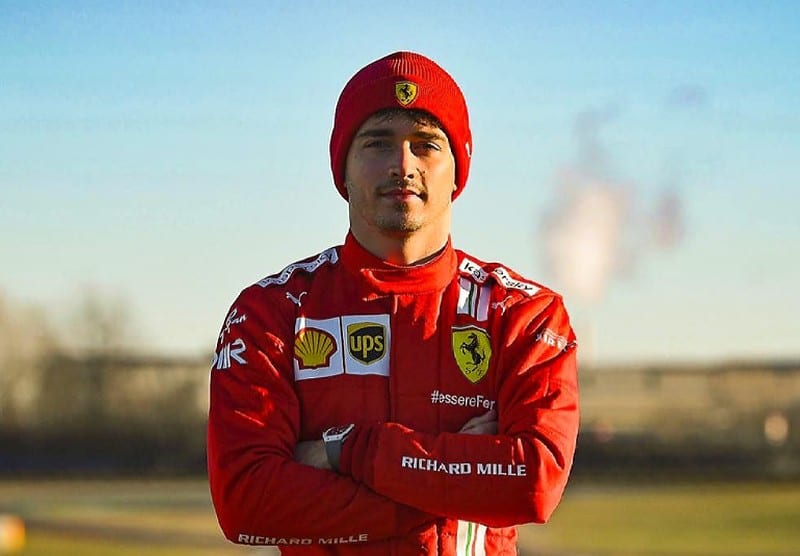 Image Source: Charles Leclerc's Official Twitter Account
"To be honest, for me, whenever I put on the helmet, all drivers are the same," said Leclerc. "In the first few races in Formula 1, when I arrived, it was quite a shock that all the drivers I used to watch, I was then racing them. In those first few races I was quite intimidated but you cannot keep going like this, and after a few races you get used to it. Now, after every time I fight a driver on track I don't think about what this person has achieved."
---