Novak Djokovic has won 22 Grand Slam singles title, six ATP Finals title, 38 ATP World Tour Masters 1000 series titles, 18 ATP World Tour 500 tournaments, and has held the No. 1 spot in the ATP rankings for over 200 weeks.
Rafael Nadal has won 22 Grand Slam singles titles, 36 ATP World Tour Masters 1000 titles, 23 ATP World Tour 500 tournaments, and the 2008 Olympic gold medal in singles.
Roger Federer has won 20 Grand Slam singles, six ATP finals, 28 ATP World Tour Masters 1000 titles, and a record ATP World Tour 500 titles. However, there are a top ranking in tennis, that these three best tennis players cannot get a spot. It is about the height, and as we know, that one should be given by nature.
Is the height important? Tennis demands physical preparedness, especially right now, when tennis has in many ways evolved over the years. Besides, the physical awareness, technology has played a huge role in this evolution; rackets, strings, clothing and training techniques are all responsible for the increased level with which tennis is now played. According to the research, on average, tall players can serve faster and more effectively than can shorter players. Short players who succeed on tour do so by returning and moving better than taller players. An inch or two above six feet (a range between 185 and 190 cm) is good, but much more than that is too much. No player above 6'4″ (193 cm, Marat Safin) has ever reached No. 1 in the ATP rankings. There have certainly been successful tennis players both short and tall throughout history.
Here are Top 10 tallest tennis players in the world.
Karen Khachanov
HEIGHT: 6 ft 6 in, 198 cm
Karen Khachanov is currently one of the most exciting prospects in tennis. The 26-year-old has yet to win a Grand Slam but he has been impressing with his game.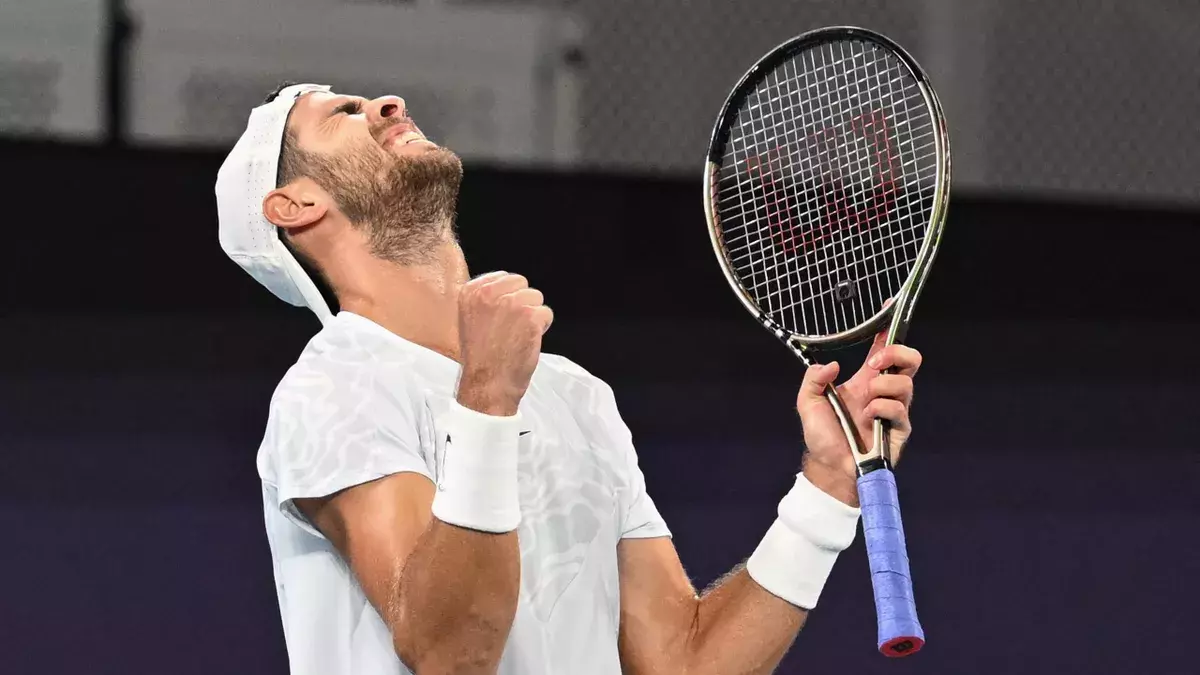 Getty Images
Daniil Medvedev
HEIGHT: 6 ft 6 in, 198 cm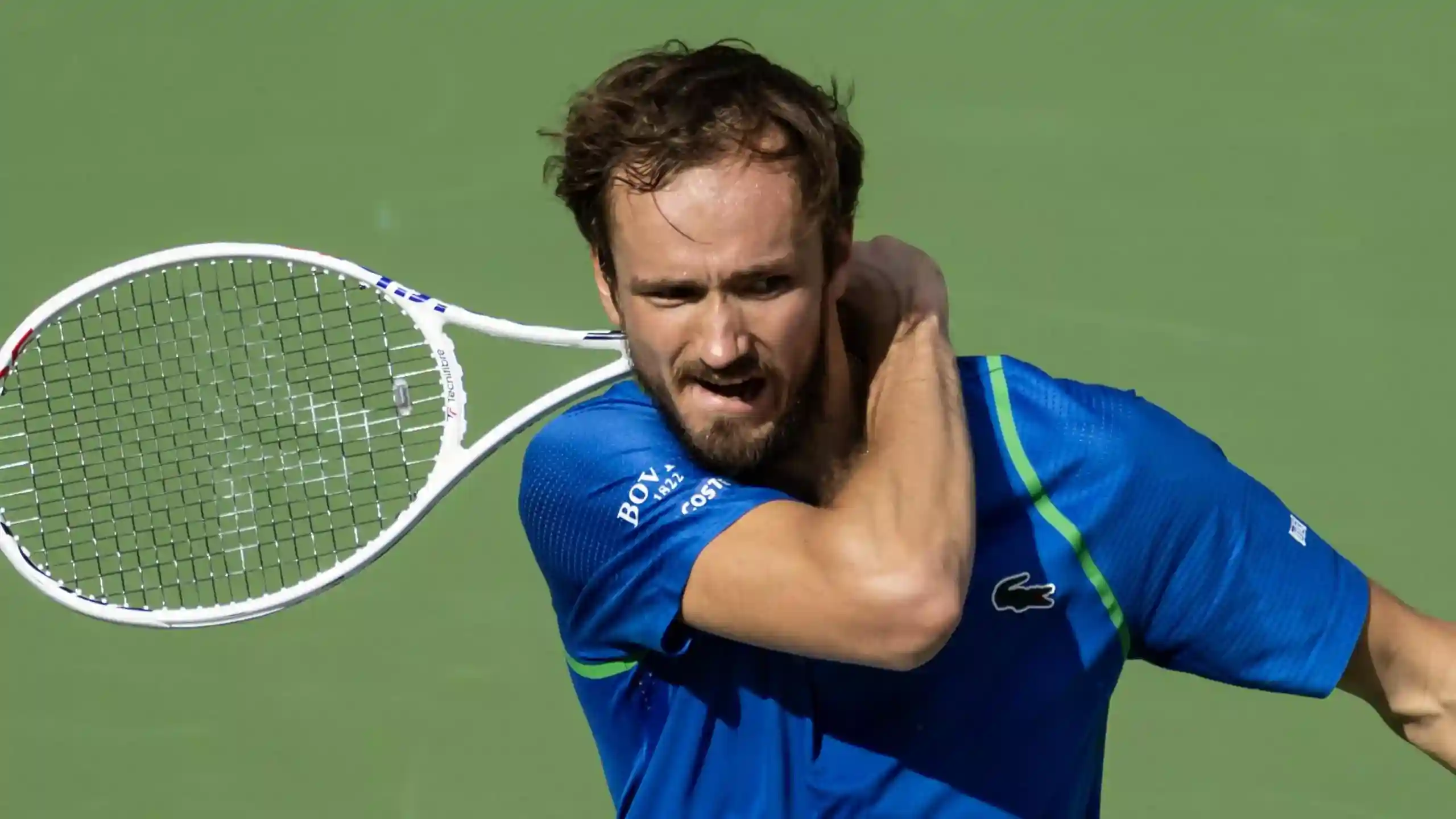 Getty Images
Daniil Medvedev and Karen Khachanov are not only the same age but also have the same height. Medvedev is also currently one of the hottest prospects in world tennis. But unlike Khachanov, Medvedev has one Grand Slam title. Medvedev also has 20 ATP Tour singles titles as he won Miami Open 2023 after beating Jannik Sinner on Sunday, April 2.
Sam Querrey
HEIGHT: 6 ft 6.5 in, 199 cm
The 35-year-old Sam Querrey holds the record for the most consecutive aces in an ATP event, he fired an achievement against James Blake in a match in 2007. One of the most shocking and memorable events in his life is defeating Novak Djokovic in the Wimbledon third round.
US Open
Chris Guccione
HEIGHT: 6 ft 7 in, 201 cm
Chris Guccione has won four ATP Tour doubles, and reached career-high rankings of singles world No.67 in April 2008 and doubles world No. 38 in November 2014.
Getty Images
Marc Rosset
HEIGHT: 6 ft 7 in, 201 cm
Marc Rosset is best remembered for winning the men's singles gold medal at the 1992 Olympic Games. He also won one Grand Slam doubles title at the French Open in 1992 partnering with compatriot Jakob Hlasek.
Getty Images
Kevin Anderson
HEIGHT: 6 ft 8 in, 203 cm
Kevin Anderson announced his retirement last year on May 3, 2022. He won his first ATP title in his hometown of Johannesburg, in February 2011. He has 7 singles and one doubles titles.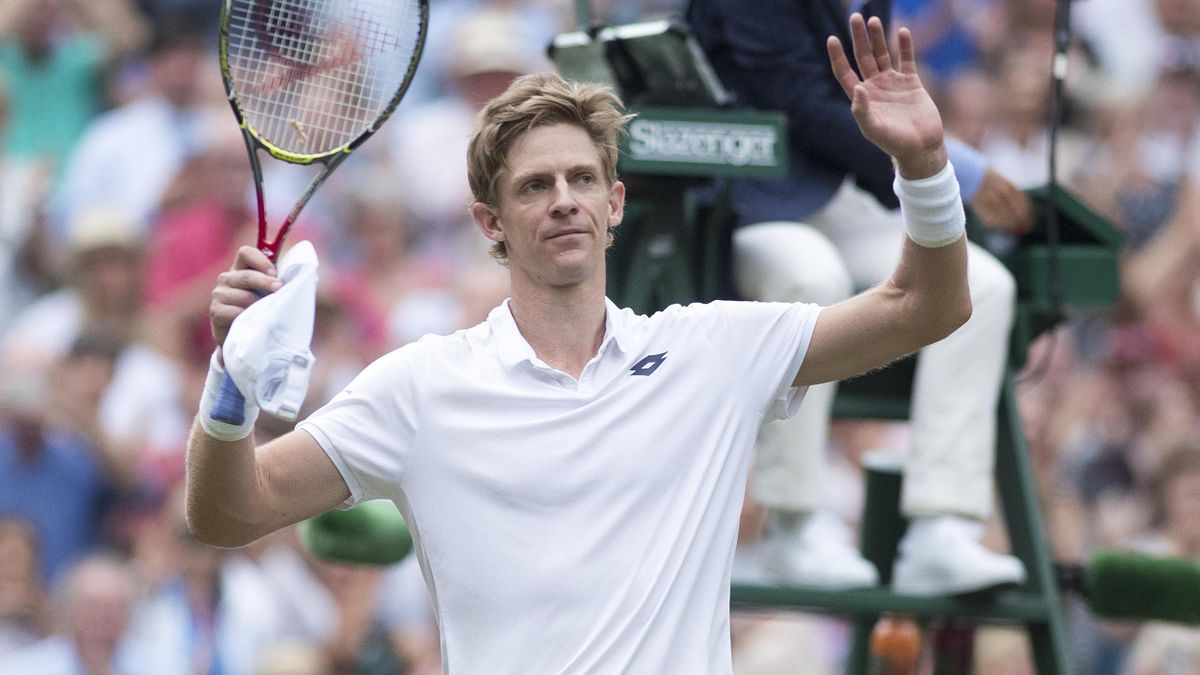 Getty Images
Dick Norman
HEIGHT: 6 ft 8 in, 203 cm
Norman achieved a degree of folk popularity among tennis fans due to his height, his left-handed power game, and, in the last few years of his career. After retirement, he became involved in coaching and organizing local tennis events.
Jerzy Janowicz
HEIGHT: 6 ft 8 in, 204 cm
Janowicz became the first Polish male to reach a Grand Slam semifinal at the 2013 Wimbledon Championships, eventually losing out to the eventual champion, Andy Murray. He struggled with a major knee injury during the 2016 season, which led to a significant drop in rankings and form.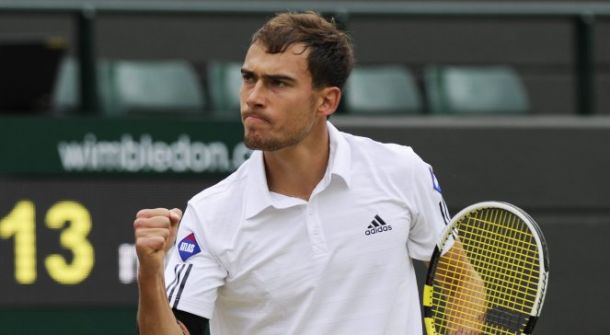 Getty Images
John Isner
HEIGHT: 6 ft 10 in, 208 cm
John Isner is considered one of the best servers ever to play on the ATP World Tour, Isner achieved his career-high singles ranking in July 2018 by virtue of his maiden Masters 1000 crown at the 2018 Miami Open and a semifinals appearance at the 2018 Wimbledon Championship. He currently has the most aces in the history of the ATP World Tour, having served 14.200 aces.
Getty Images
Reilly Opelka
HEIGHT: 7 ft 0 in, 213 cm
Reilly Opelka, the American tennis player, is the tallest player ever on the ATP Tour. His game is based on his big serves, which has sort of become a norm for upcoming American players ever since Andy Roddick. He can serve in the low-140 mph range. To put it in context, the fastest serve in Wimbledon 2016 was 146 mph.
ATP Tour