Not all watches are created equal. In fact, luxury watches are so much more than simple accessories. Tennis stars are now the watch companies dream as they are looking for stars to show their latest creatures. Luxury brands like TAG Heuer, Rolex Richard Mille have all signed partnership deals with Wimbledon stars and paid them huge sums to promote their watches. If you are looking for a timepiece that'll provide fashion and function for years to come than here you can find the top 10 luxury watches and expensive watches of tennis players.
Novak Djokovic
Brand: Seiko Astron GPS Solar Dual Time
Price: £1,495
Djokovic signed a contract with Seiko worth £4m-per-year in 2014 and will be their ambassador until 2020. The watch features a stainless steel case with rose-gold coating and black ceramic bezel, a sapphire crystal glass and a silicone black band with push-button release.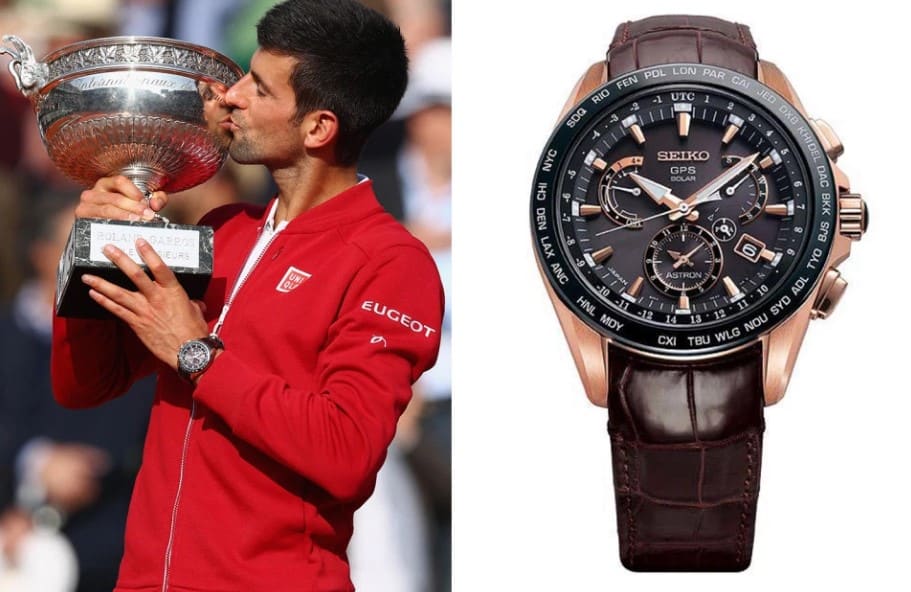 Maria Sharapova
Brand: TAG Heuer Formula 1 Lady
Price: £1,900
Sharapova's deal with Tag Heuer, which began in 2004 ended in 2016 after she failed a drugs test. However, Sharapova still wears their watches. On the court, she wears the Aquaracer model, off court – the Formula 1 Lady
.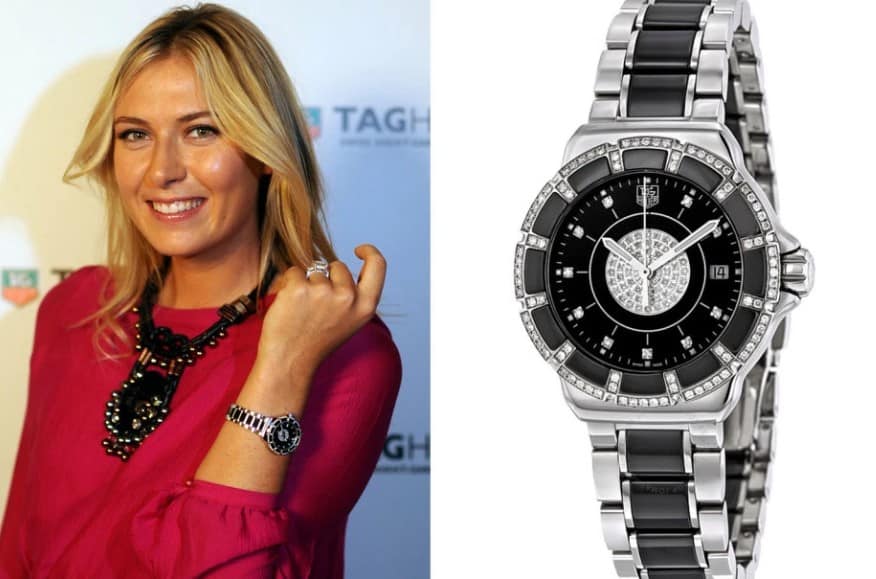 Andy Murray
Brand: Rado Hyper Chrome Automatic Chronograph Match Point
Price: £3,370
Murray wore a Rado watch when he lifted the Wimbledon trophy in 2016, but embarrassingly it was telling the wrong time. The tennis player is said to earn £1m a year wearing Rado watches.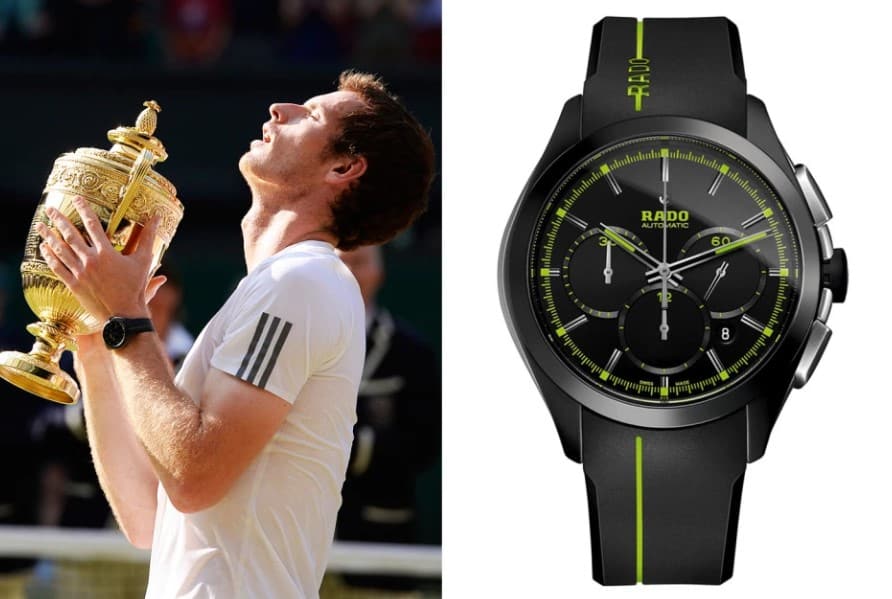 Roger Federer
Brand: Rolex GMT-Master II
Price: £11K
Federer is a longtime ambassador of Rolex and it is believed that Federer is paid around £5m per year by Rolex. The Swiss has been snapped lifting a trophy in a variety of different expensive watches but he is a fan of the GMT Master II, which has a price tag of around £11k.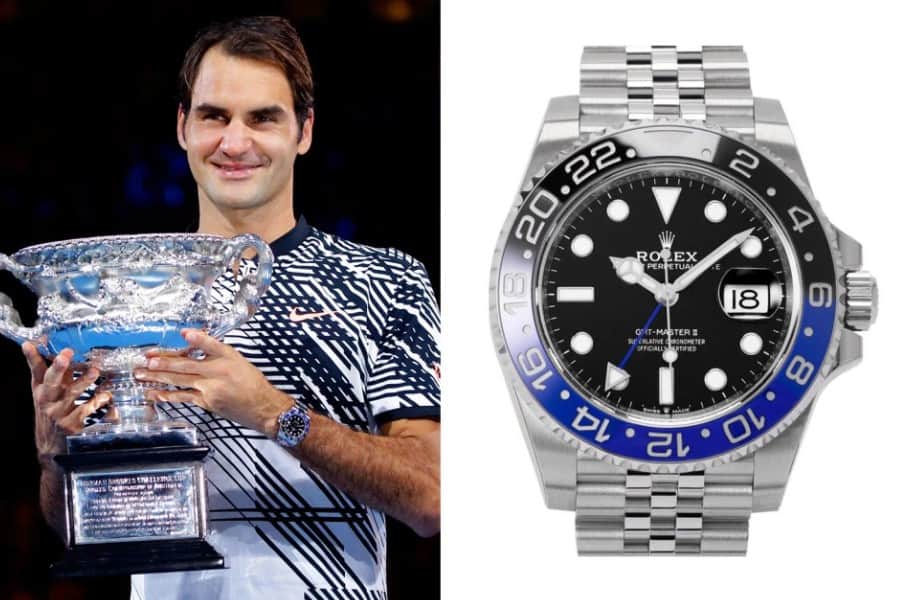 Stan Wawrinka
Brand: Audemars Piguet Royal Oak Shore Diver
Price: £18k
Wawrinka has a deal with Audemars Piguet since 2014 and in 2017 he was snapped in an exclusive marketing campaign. He often was seen wearing their Diver chronograph.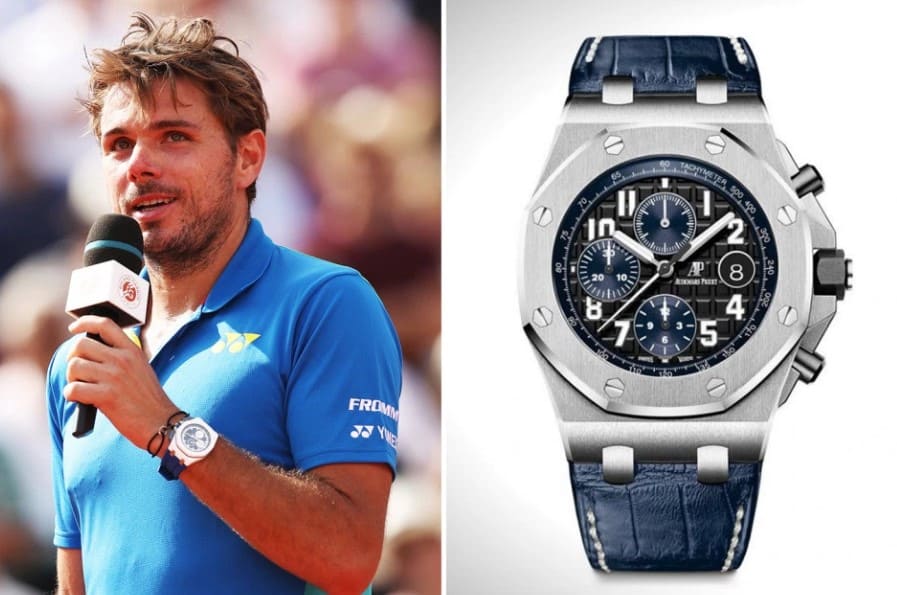 Dominic Thiem
Brand: Rolex Daytona Chronograph
Price: £14k
Thiem is one of the several tennis players, who wear Rolex watches. He wears stainless steel and ceramic Daytona chronograph with a sleek black dial. He also is a fan of a stainless steel Submariner.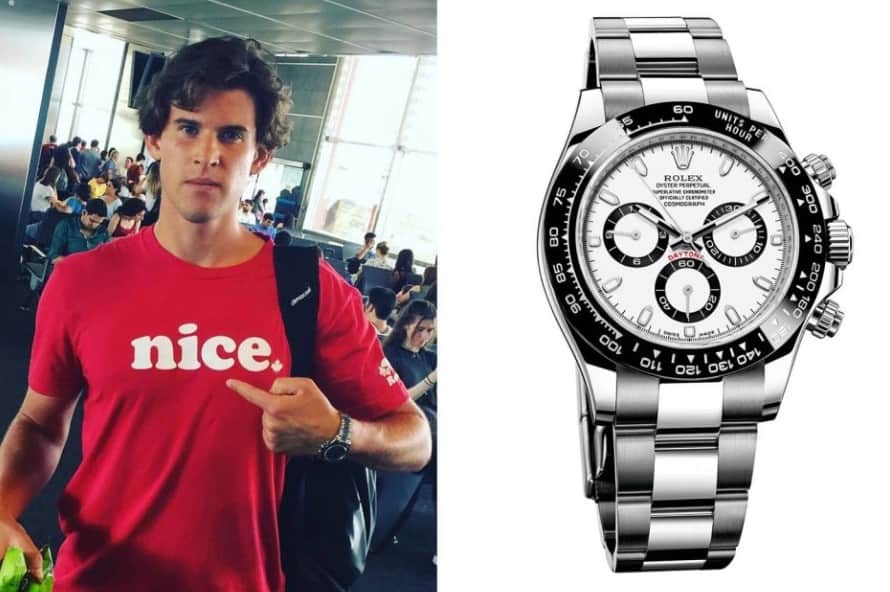 Serena Williams
Brand: Audemars Piguet Royal Oak Shore
Price: £45k
Serena Williams is a brand ambassador of Audemars Piguet since 2014. She regularly wears their Royal Oak Shore model on the tennis court.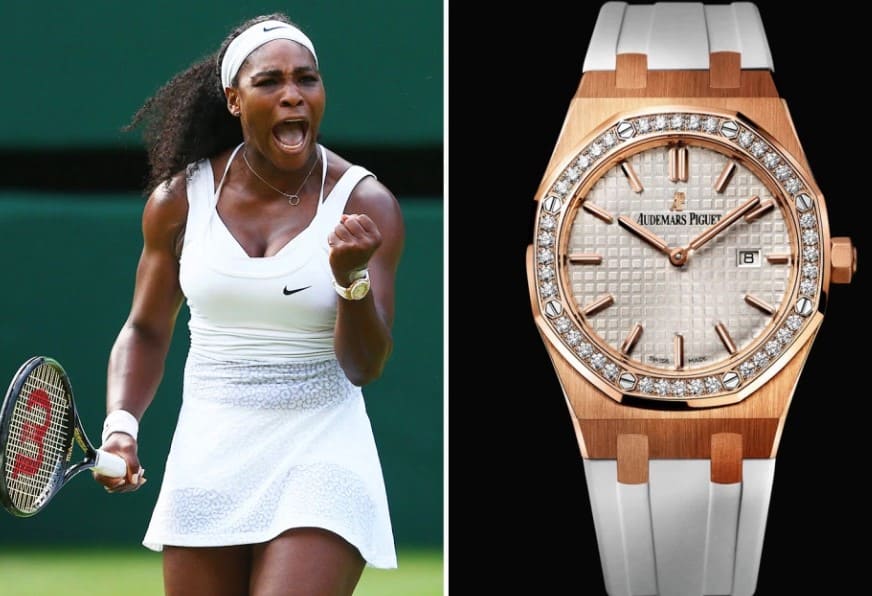 Alexander Zverev
Brand: Richard Mille RM67-02
Price: £105k
Zverev has had a contract with the Swiss luxury brand since 2016. His RM67-02 watch has a weight of just 32 grams and is made of ultra-light and strong carbon quartz TPT.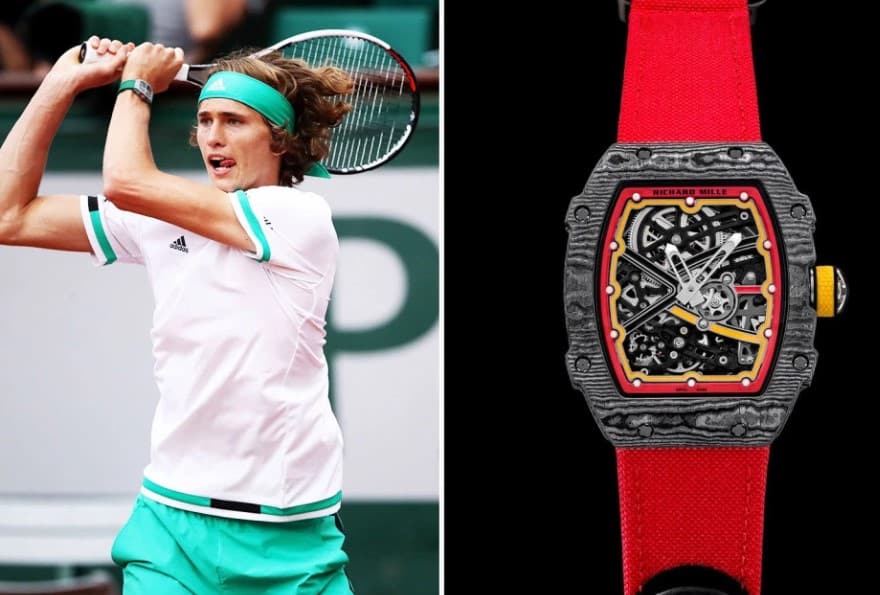 Caroline Wozniacki
Brand: Rolex Daytona
Price: £114k
Wozniacki has had a contract with Rolex since 2010. In 2018, when she won her first Grand Slam, she showed off a sparkling Rolex Daytona with pave diamond dial and baguette-cut diamond bezel.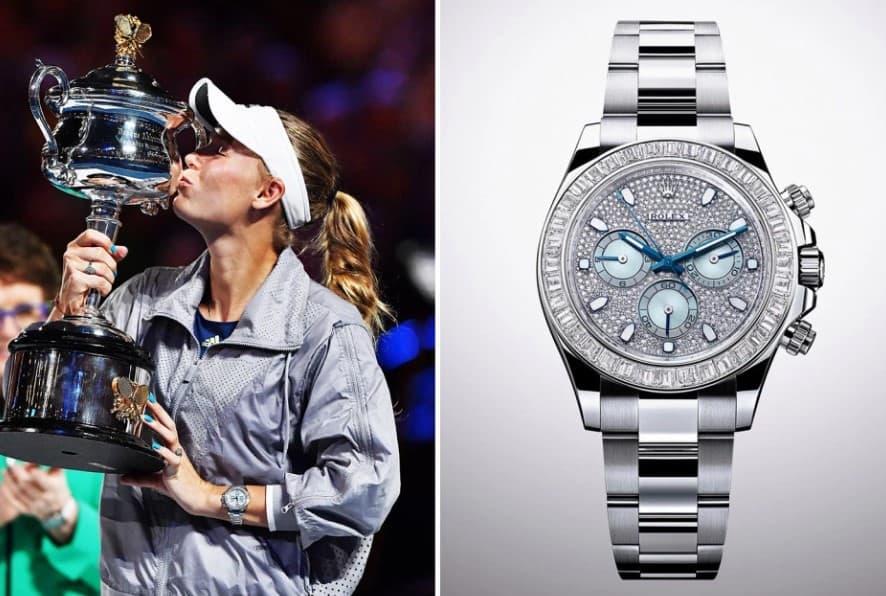 Rafael Nadal
Brand: Richard Mille RM27-03
Price: £550k
In 2010, Nadal signed a contract with Richard Mille. The Spaniard is often seen wearing Richard Mille watches on the court. His RM27-03 model is weighing only 20 grams and it can withstand 10.000 G's of force.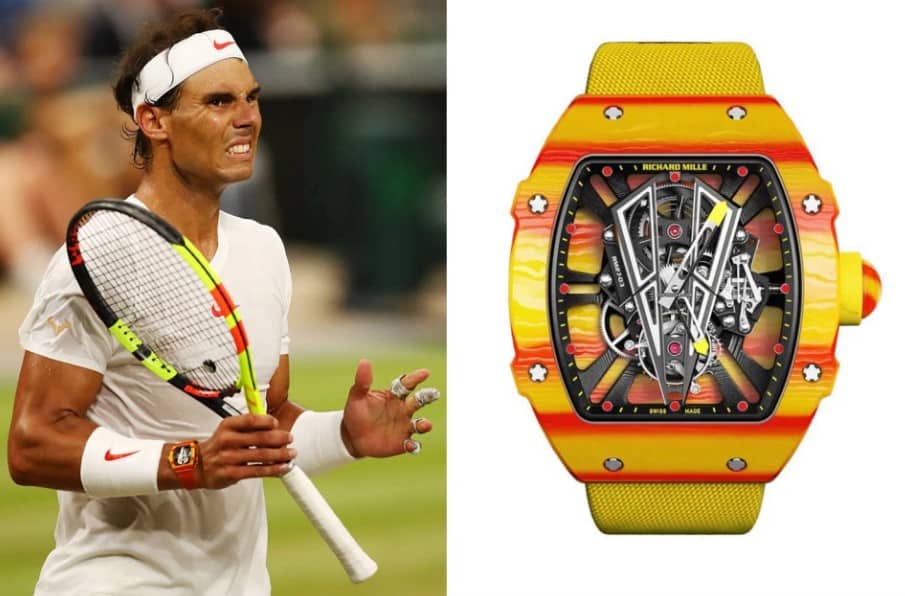 Source-The Sun