The new 2021/22 football season has already started, as it was followed by the round of exciting signings and new contracts. The summer transfer deadline was closed on August 31 and we can finally take a look at the new squads of the top league clubs. Surprising summer deals included the return of Cristiano Ronaldo and Romelu Lukaku to Manchester United and Chelsea respectively, as well as mind-blowing PSG move for Barcelona legend Lionel Messi. Recently
Forbes
published the names of the top earners in the world football, and besides the obvious superstars, it also has some surprising names in it. So let's take a look at the list of the highest paid footballers of 2021.
10. Eden Hazard, £21m
Salary: £19m
Endorsements: £2m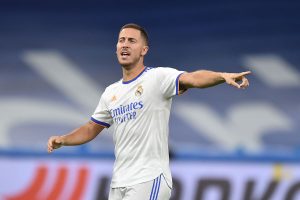 Getty Images Eden Hazard is one of the top earners in Real Madrid, despite not having his best form recently due to injury problems. The Belgian made a £103.5m move from Chelsea to the Spanish capital back in 2019 after spending seven glorious years in West London. This season Hazard has made 7 appearances for Los Blancos so far and is yet to find the back of the net.
9. Gareth Bale, £23.5m
Salary: £19m
Endorsements: £4.5m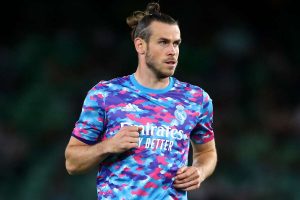 Getty Images Gareth Bale is another name in Real Madrid's top earners' list. Having spent last season at Tottenham on loan, the Wales international returned to Madrid and is currently sidelined through a knee injury. Bale moved to Real back in 2013 from Spurs and since then he played 254 games, netted 106 times and provided 68 assists, as well as winning four Champions League titles.
8. Paul Pogba, £25m
Salary: £19.8m 
Endorsements: £5.2m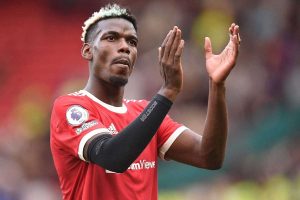 Getty Images The Manchester United midfielder is one of the highly rated players in his position, as he became record-breaking signing back in 2016, when he joined from Juventus. Pogba is always on pressure to provide perfect displays, which he recently did against Leeds, assisting four times. Considering his high salary, he's always expected to give 100%, which he will surely do after deciding to stay at the Old Trafford this summer.
7. Andres Iniesta, £26m
Salary: £22.7m
Endorsements: £3.3m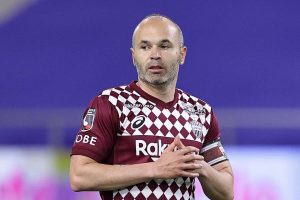 Getty Images Andres Iniesta is a quite a surprise name on this list. After completing a Vissel Kobe transfer back in 2018, the Barcelona legend has become a key member and a captain of the Japanese side. His biggest earnings comes from a salary, while endorsements also make a big part in it.
6. Robert Lewandowski, £26m
Salary: £19.8m
Endorsements: £6m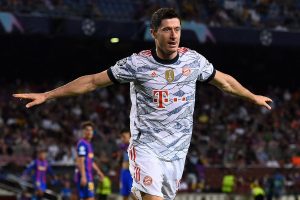 Getty Images Robert Lewandowski has had an impressive season last term, scoring 48 goals for Bayern Munich and also winning the Bundesliga. This season is not an exception, as the Poland international has already scored 11 goals in 8 games.
5. Mohamed Salah, £31m
Salary: £18.3m
Endorsements: £12.7m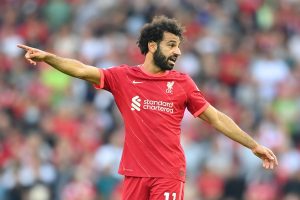 Getty Images Mohamed Salah is surely one of the top stars in football, and is the top earner at Liverpool, while he also has big profits from endorsements as well. This season, the Egyptian has been exceptional as well having scored 8 goals in 8 games for the Reds.
4. Kylian Mbappe, £31.5m
Salary: £20.5m
Endorsements: £11.5m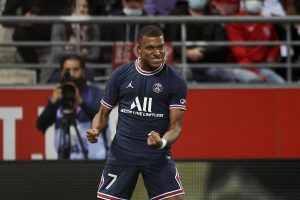 Twitter Kylian Mbappe is the most valuable player in football right now, and obviously has a big-money salary. This summer the PSG star was reportedly pushing for a Real Madrid move, however, eventually stayed in Paris to team up with Neymar and Lionel Messi. This season Mbappe played 10 games for the Ligue 1 outfit, netted four times and provided 5 assists.
3. Neymar, £69.5m
Salary: £54.95m
Endorsements: £14.6m 
Getty Images Neymar is another top earner at PSG, alongside Mbappe and Messi. The Brazilian superstar joined the Parisian side back in 2017 in a eye-staggering £199.8m deal. Since then Neymar has been essential forming a great partnership with Mabppe.
2. Lionel Messi, £80.5m
Salary: £54.95m
Endorsements: £25.6m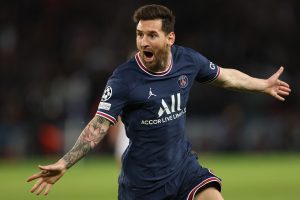 Getty Images Lionel Messi is an obvious member of this list, after making a shock transfer to PSG this summer. Both Messi and Neymar earn the same amount of money in Paris, however, the Argentinian's endorsements are obviously bigger. Amid huge pressure for starting a life in Paris, Messi finally scored his first goal in the French capital on Tuesday night against Manchester City in the Champions League.
1. Cristiano Ronaldo – £91.5m
Salary: £51.25m
Endorsements: £40.25m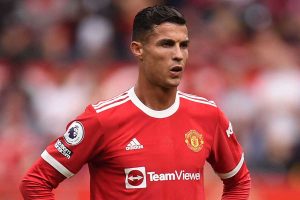 Getty Images The highest paid footballer in football is Cristiano Ronaldo. On the last days of the transfer window, Manchester United announced the return of the Portuguese superstar after eleven years. Following his departure from the Old Trafford back in 2009, Ronaldo went on to become one of the greatest players of all time. And now he's back and is ready to win titles for United. Join us on 
Telegram
!/ Follow us on 
Twitter
!