Football is undoubtedly the biggest sport in the world. Every year a huge amount of money is invested into the development of football.
As much as there are highest-paid football superstar players, there are also highest-paid superstar managers.
Head coaches that train the biggest and most successful clubs and become a part of their success and history.
So as the 2021/22 season has already started here is the list of the top 10 highest-paid football managers.
Top 10 Highest Paid Football Manager In The World 2021
10 Carlo Ancelotti, Real Madrid, €6m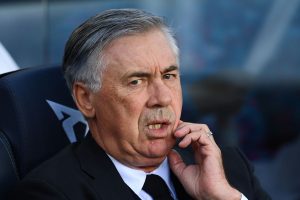 Getty Images
Ancelotti made a surprise decision to return to Real Madrid this summer after former head coach Zinedine Zidane decided to leave.
The Italian was managing Everton and earning almost twice as much as in Madrid (€11m), however, after a call from club president Florentino Perez he decided to return to the Spanish capital.
Under Ancelotti Real have played 14 matches, won 9, drew 3, and lost 2 of them.
9 Thomas Tuchel, Chelsea, €6.5m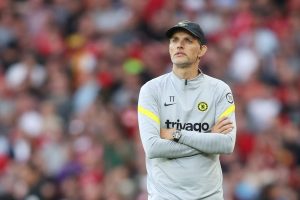 Getty Images
The German was appointed as Chelsea's head coach back in January 2021, after the club decided to sack club legend Frank Lampard.
Tuchel's run has been successful so far, as after four months in charge he won the Champions League and then in the summer - the UEFA Super Cup.
Chelsea's next goal under Tuchel is to win the Premier League, which they are now leading with 25 points.
8 Mauricio Pochettino, Paris Saint-Germain, €7m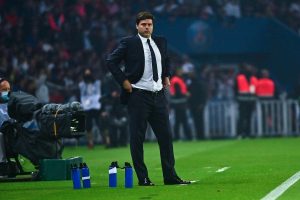 Getty Images
Pochettino became PSG's head coach after he lost his job at Tottenham and Tuchel got sacked last season.
That season the Parisian side failed to claim for French champions and only reached to the Champions League semi-finals.
In the current season, PSG's goal is to win the Champions League having new additions with the likes of Lionel Messi, Sergio Ramos, Achraf Hakimi, and more.
Currently, Pochettino's side lead the Ligue 1 standings with 31 points.
7 Julian Nagelsmann, Bayern Munich, €8m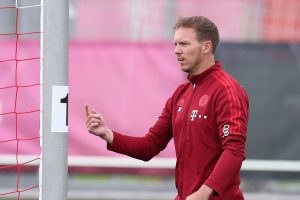 Getty Images
After the departure of Hansi Flick in the end of last season Julian Nagelsmann, who used to coach RB Leipzig, was appointed as Bayern Munich's manager.
Under the 34-year-old, the German champions have played 12 games, won 10 out of them, lost and drew once.
6 Massimiliano Allegri, Juventus, €9m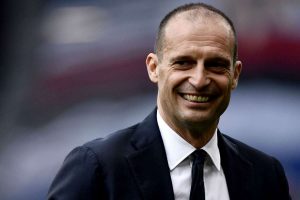 Getty Images
Following two years Allegri returned to Juventus as head coach this summer.
The Bianconeri haven't started well this season having already lost four of their 14 played matches and only managed to win 7.
Currently, Juventus are 9th in Serie A with 15 points.
5 Jurgen Klopp, Liverpool, €10.5m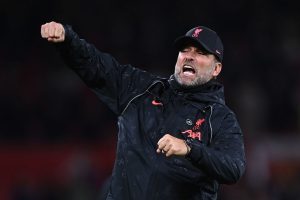 Getty Images
Klopp is definitely one of the best coaches in world football right now.
Having been in charge at Liverpool for over 6 years, the German manager has managed to win the Premier League which the club was unable to do for 30 years and as well as the Champions League.
This season Klopp's men have a goal to win the English top flight once more and are currently second in the standings with 22 points.
4 Jose Mourinho, Roma, €13m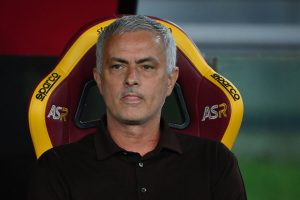 Getty Images
Mourinho is the top earner manager in Serie A, where he returned this summer to manage Roma.
So far this season the Giallorossi played 16 games, won 10, lost 5 and drew one.
Roma are currently fourth in the Serie A standings with 19 points.
3 Diego Simeone, Atletico Madrid, €15m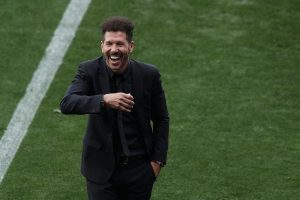 Getty Images
Almost 10 years in charge at Atletico and 8 titles. Simeone is surely one of the best managers in Spain and in the world.
Last season with Atletico the Argentine finally won the desirable La Liga title and they are not going to stop, with their main goal remaining to win the Champions League.
So far this season Atletico played 14 games, won 7, lost 2, and drew 5 times.
2 Antonio Conte, Tottenham*, €15.6m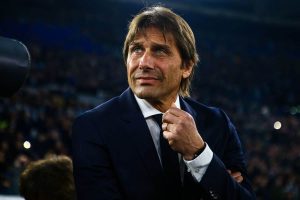 Getty Images
Conte is yet to become Tottenham's head coach but his reported salary will be almost €15.6m.
On Monday Nuno Espirito Santo was sacked as Spurs boss, with Conte heavily linked to replace him.
The announcement is expected soon and when its done, Conte will become the second highest-paid manager in football.
1 Pep Guardiola, Manchester City, €23m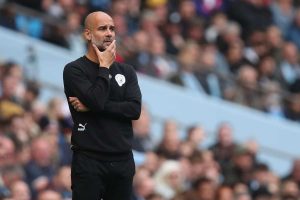 Getty Images
Widely considered as 0ne of the best football managers ever, Guardiola is also the highest-paid one.
The Catalan joined City back in 2016 and since then won 10 titles, including 3 Premier League trophies.
This season, just like the last season, Guardiola's goal would be to win the Champions League, after reaching to the final last year, for the first time in their history.
---