Retired Ukrainian tennis player Sergiy Stakhovsky shared that Novak Djokovic offered to send him money and other help.
Stakhovsky, who retired in January, joined Ukraine's reserve forces last week in Kyiv, leaving his wife and children in Hungary.
On Sunday, the 36-year-old posted a screenshot on Instagram of a WhatsApp conversation with Djokovic in which World No. 2 offered his support.
He wrote: "@djokernole thank you for your support . Ukraine is grateful "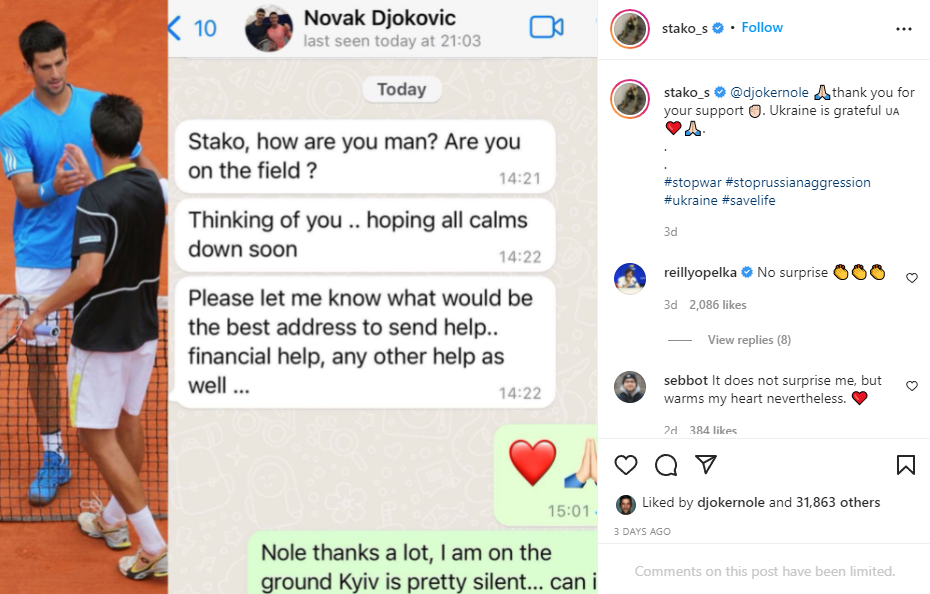 Screenshot - IG: @stako_s
---
Follow us on Twitter!