Aston Villa and Tottenham Hotspur will face each other at Villa Park Stadium in Birmingham, England as part of the Premier League competition On May 13, 2023.
The two clubs have already played against each other once this season, on January 1st, where the Villas claimed a 2-0 victory over the Spurs. As of now, Aston Villa are ranked 8th in the Premier League, while Tottenham Hotspur are holding the 6th position.
Location: Birmingham, England
Stadium: Villa Park Stadium
Date: Saturday 13th May
Kick-off Time: 15:00 GMT / 10:00 ET / 07:00 PT
Referee: N/A
How Tottenham could line up against Aston Villa: 13/05/2023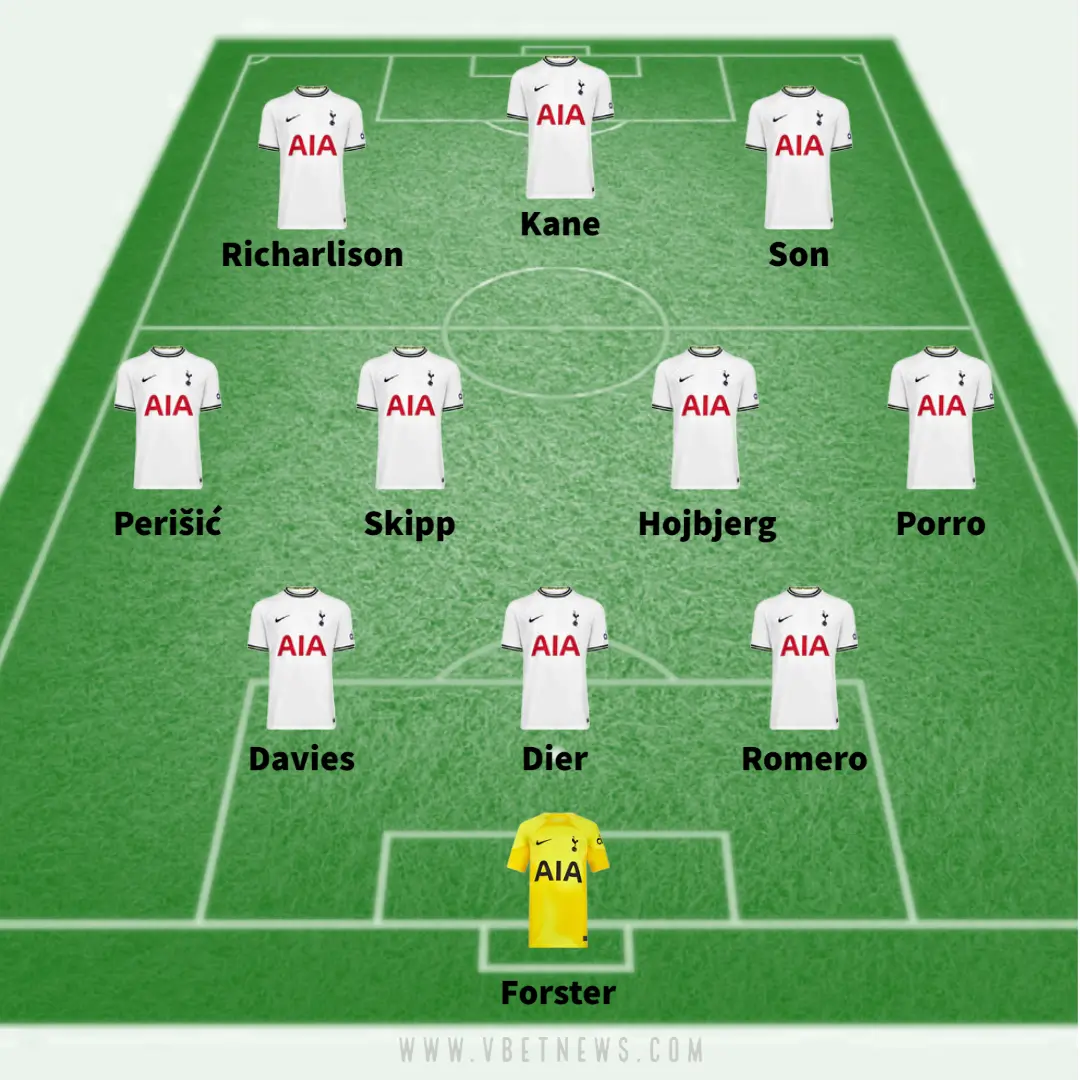 Tottenham vs Aston Villa results
Aston Villa 2-0 Tottenham
Aston Villa 0-4 Tottenham
Tottenham 2-1 Aston Villa
Tottenham 1-2 Aston Villa
Tottenham injury list vs Aston Villa
Hugo Lloris (Groin/Hip/Pelvic Injury)
Ryan Sessegnon (Thigh injury)
Rodrigo Bentancur (Knee injury)
Clement Lenglet (Shoulder injury)
Where to watch Tottenham vs Aston Villa
Australia: Optus Sport
Brazil: Star+
Spain: DAZN
USA: Sirius XM FC
You can also watch online from the USA on Peacock TV.