Football is the biggest sport in the world and each year money invested in football is bigger and bigger. There are numerous football clubs that pay huge amount of money to their players and among them are Barcelona, Real Madrid, Manchester United and other big clubs in the top European leagues. Crystal Palace are not among theses clubs or on the top of the Premier League as they currently hold 9th place in the standings. The Eagles have played 17 matches this season in the Premier League, have won just 6 of them, scored 15 and conceded 19 goals. Last season Roy Hodgson's side ended up in the 12th of the English league, showing the same result over past couple of years. The salaries paid to Crystal Palace players are quite average respective to their form and performance on the field as the highest earner gets around £6,7 million. Here are the list of highest earning Crystal Palace players. 10. Andros Townsend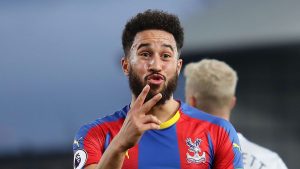 Getty images
Age - 28 years
Position- Right Winger
Annual Salary- £2,860,000
Towsend joined the Eagles in July 2016 from Newcastle United.  He has featured in 15 games for his side has scored just once in the clash with Norwich City. The 28-year-old is contracted with Crystal palace until 2021. 9. Jeffrey Schlupp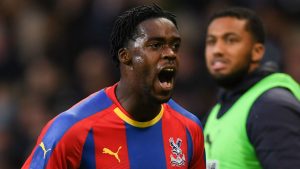 Getty images
Age - 26 years
Position- Left Midfield
Annual Salary- £2,912,000
Schlupp moved to Crystal Palace in 2017 from Leicester City. This season he has made 14 appearances for Roy Hodgson's side has scored and assisted twice. Schulp, alike Townsend, has a contract expiring in 2021. 8. Vicente Guaita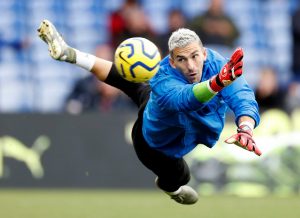 Getty images
Age - 32 years
Position- Goalkeeper
Annual Salary- £3,120,000
The Eagles keeper joined the team from Spanish Getafe in 2018 on a free transfer.  Guaita has made 15 appearances for his side this season with 6 clean sheets and 15 conceded goals. He is contracted with the club until 2021. 7. Scott Dann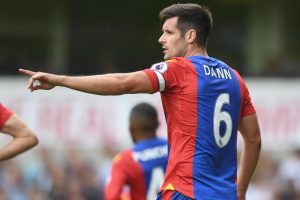 Getty images
Age - 32 years
Position- Centre-Back
Annual Salary- £3,120,000
Dann moved to Crystal Palace from second tier Blackburn in 2014. This season the centre-back has featured in just 6 clashes and was not included in the squad for most of his team's matches. His contract is set to expire in 2020. 6. Connor Wickham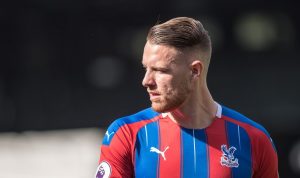 Getty images
Age - 26 years
Position- Centre-Forward
Annual Salary- £3,120,000
Wickham joined the Eagles in August of 2015 from third tier Sunderland. The 26-year-old has just made 6 appearances for his side and missed most of the clashes as was not in the squad or was on the bench. Wickham, alike Scott Dann and Vicente Guaita, earns £3,120,000 a year being one of top earning players in the team. He is contracted with the club until 2021. 5. Cheikhou Kouyate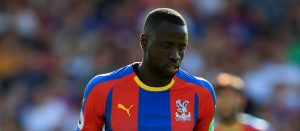 Getty images
Age - 29 years
Position- Defensive Midfield
Annual Salary- £3,380,000
The 29-year-old midfielder joined Crystal Palace in 2018 from West Ham United. Kouyate has featured in 15 matches for the Eagles this season so far and is contracted with the club until 2022. 4. Mamadou Sakho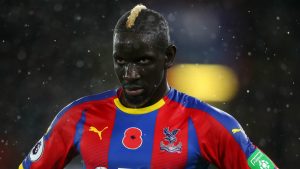 Getty images
Age - 29 years
Position- Centre-Back
Annual Salary- £5,200,000
Sakho moved to Crystal Palace from Liverpool in August of 2017. He is considered as one of top earning players at the club, however this season he has played just 5 games for the Roy Hodgson's side. His contract with the club expires in 2021. 3. Christian Benteke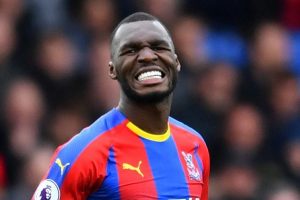 Getty images
Age - 29 years
Position- Centre-Forward
Annual Salary- £6,240,000
Benteke moved to the club from Liverpool in 2016. He has featured in 15 fixtures for the Eagles and has a contract expiring in 2021. 2. Max Meyer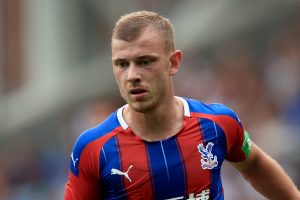 Getty images
Age - 24 years
Position- Attacking Midfield
Annual Salary- £6,2500,000
Meyer joined the Eagles from Schalke 04 in 2018. This season the 24-year-old has missed most of the games having featured in just 6 clashes. He, alike the others on this list, has a contract expiring in 2021.
Wilfried Zaha Getty images
Age - 27 years
Position- Right Winger
Annual Salary- £6,7600,000
Zaha is the highest earning player at the club with £6,7600,000 salary. He moved to Crystal Palace from Manchester United in 2015. He has started in all of the club's games this season having scored 3 goals and assisted twice. He has a contract expiring in 2023.