With Southampton already relegated, four more teams, Nottingham Forest, Everton, Leeds and Leicester City, are in danger of facing the championship demotion.
With just two remaining games, below are the teams' stats and remaining games in the last four places in the EPL table.
Table N
Games played
Games Won
Points
Goal difference
Remaining Games
16. Nottingham Forest
36
22%
34
-31

Arsenal (H)

Crystal Palace (A)

17. Everton
36
19.4%
32
-24

Wolves (A)

Bournemouth (H)

18. Leeds
36
19.4%
31
-25

West Ham (A)

Tottenham (H)

19. Leicester City
36
22.2%
30
-18

Newcastle (A)

West Ham (H)
Leicester City
Currently, at the very bottom of the table, Leicester City bears the more odds to be relegated, with the supercomputer predicting a 85% possibility to demotion. The Foxes' recent defeat against Liverpool has plunged them into significant trouble with only two games remaining in the season. Their struggles at home have been particularly distressing, as they have conceded the first goal in their last 12 home matches, setting a Premier League record, and making them the most probable team to finish in 19th place.
"They look like a group of players who are beaten. Anything can happen. We know that they could go and do something absolutely spectacular. But I genuinely feel Leicester tonight have gone and there's no coming back from it" said English commentator Gary Nashville after the Foxes' 3-0 defeat at home.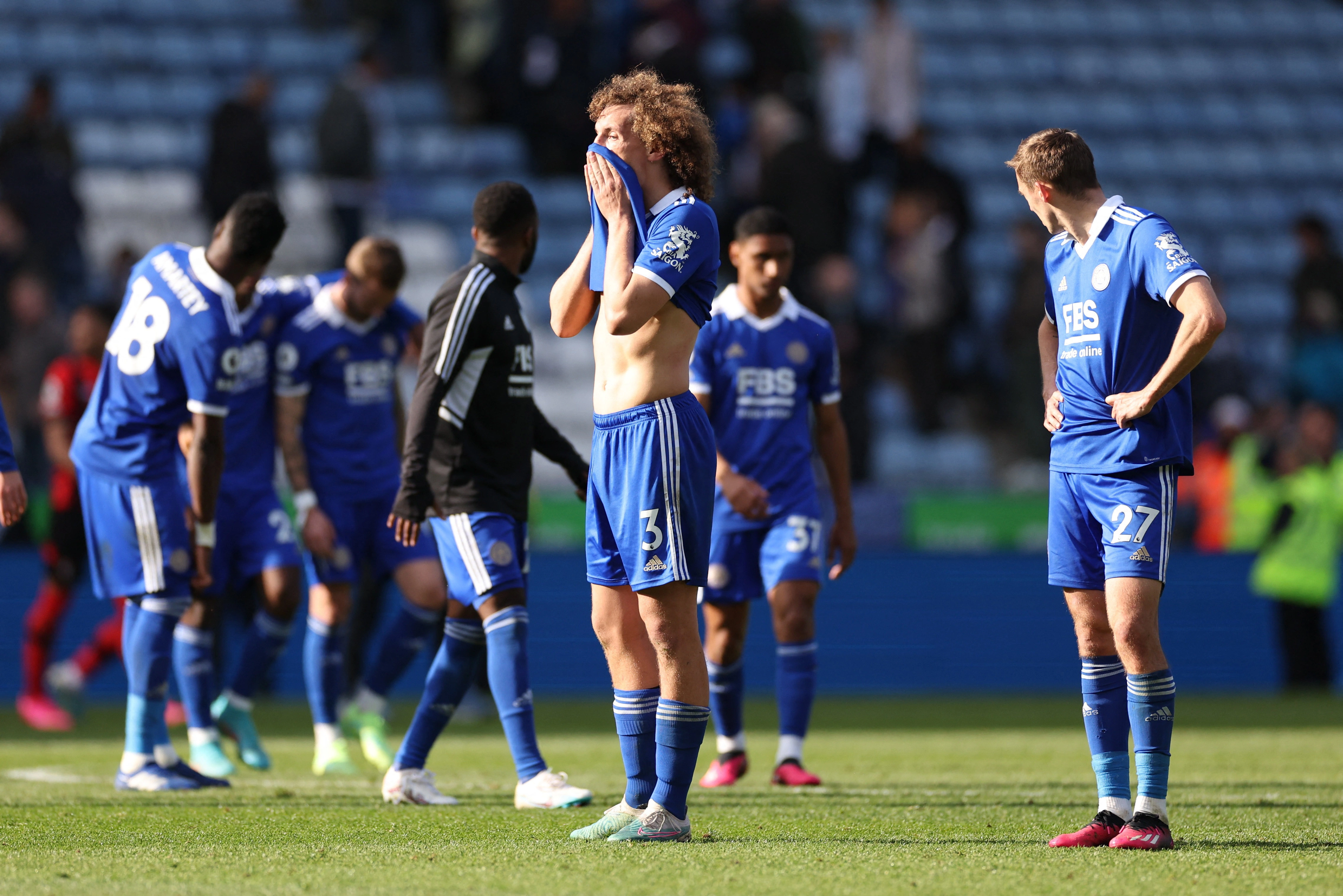 Leeds United
Leeds United's recent draw against Newcastle brought some hope for the team below them, but they remain the supercomputer's second top candidate for relegation with an estimated 66.7% chance. With a winless streak of seven games and a record of scoring and conceding in their last 11 matches, Leeds faces West Ham before a potentially exciting final game against Tottenham at Elland Road.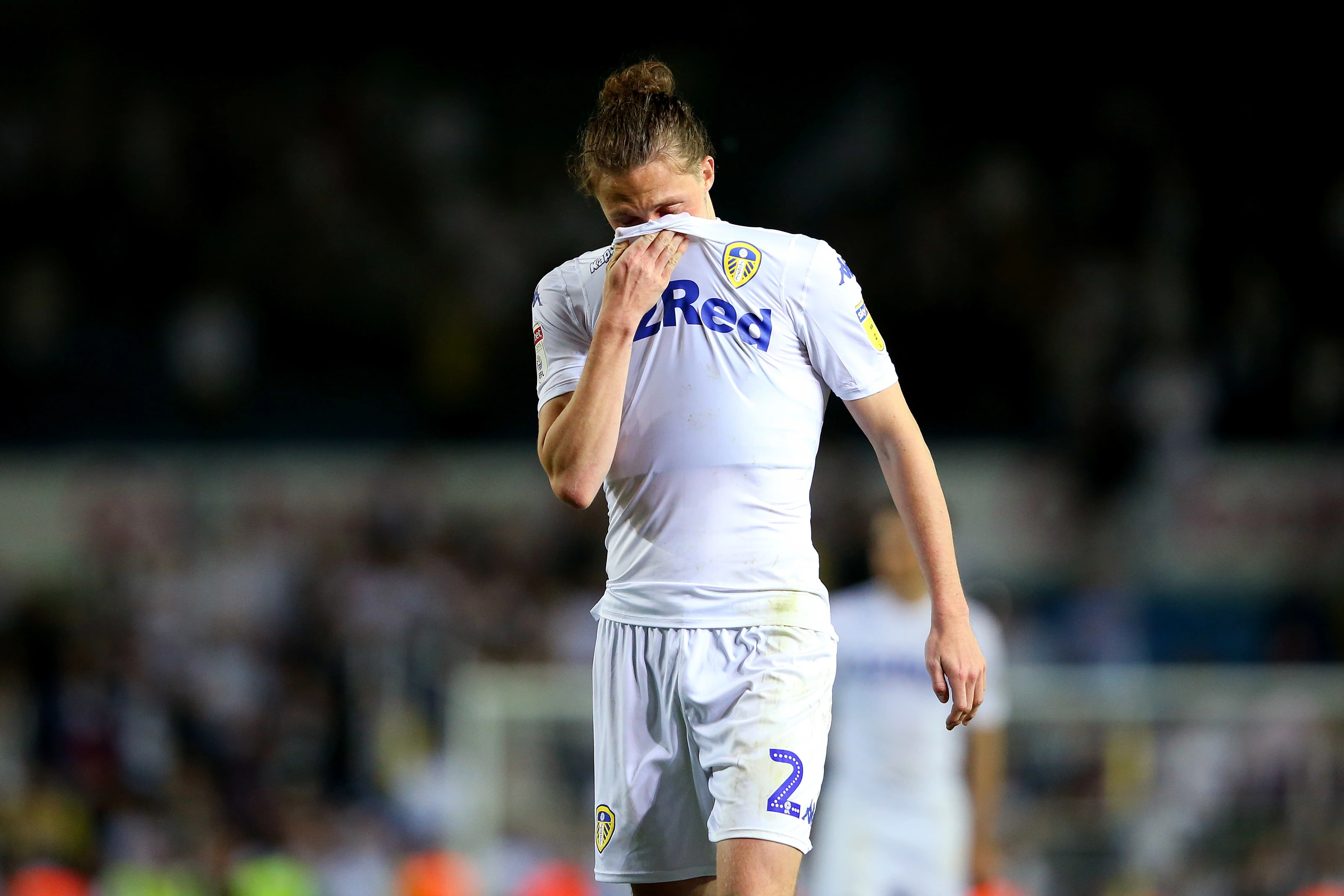 Everton
Everton's defeat against Manchester City, while expected, had a limited impact on their relegation chances (27.5%). The decisive blow came in a devastating 118 seconds when İlkay Gündoğan scored followed by Erling Haaland, resulting in Everton's third home league defeat by a margin of three or more goals this year, equaling their record from 2017. Fortunately for Everton, their remaining two matches are against teams positioned in the lower half of the table, providing an opportunity to improve their situation in the relegation battle.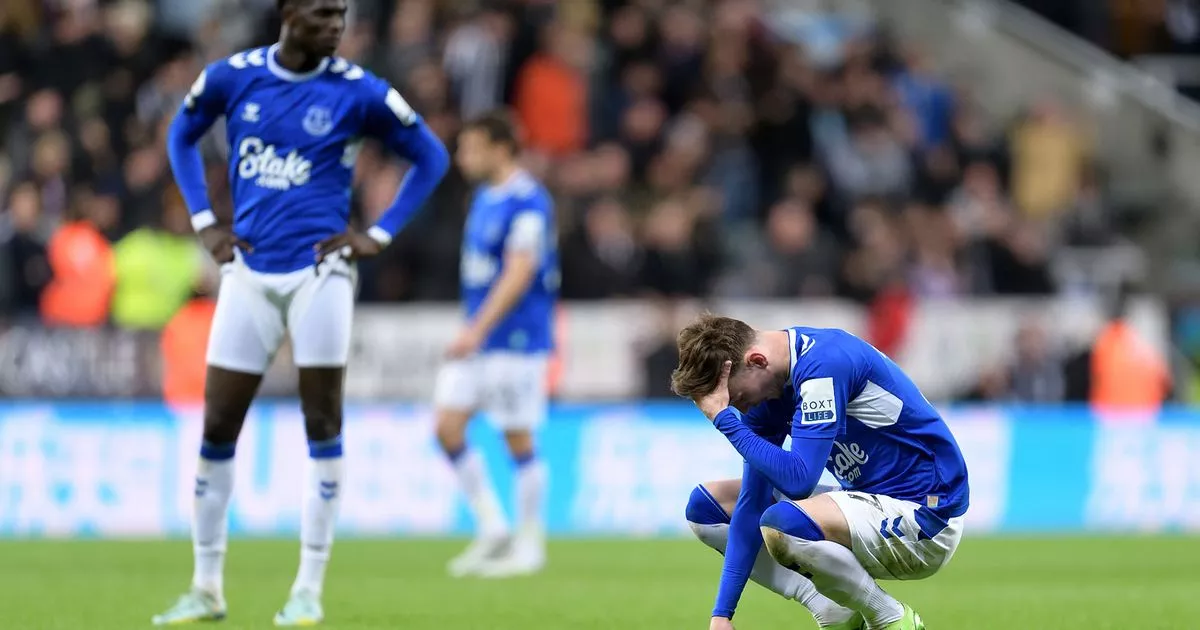 Nottingham Forest
Nottingham Forest (20.8%) received a significant boost as Taiwo Awoniyi scored two goals for the second consecutive match, securing a potentially crucial point against Chelsea. Despite the positive outcome, Steve Cooper's side's winless streak in the capital continued, having failed to secure victory in all six of their matches this season while conceding at least twice in each game. Their chances of relegation decreased to 20.9%, marking a remarkable improvement compared to the previous week.