Chelsea's 2022/23 season is one to forget as the Blues are out of the FA Cup, EFL Cup and Champions League, and are currently 12th in the league table.
The Blues have several tough fixtures in the league until the season ends. Frank Lampard's side have 39 points and are just 9 points ahead of 18th placed Nottingham Forest.
Ahead of the Blues' upcoming game against Bournemouth in the league on Saturday, May 6, 2023, FiveThirtyEight's supercomputer has made a prediction, where Lampard's side will finish at the end of the season.
According to the prediction, the Blues will finish 12th in the league table at the end of the 2022/23 season.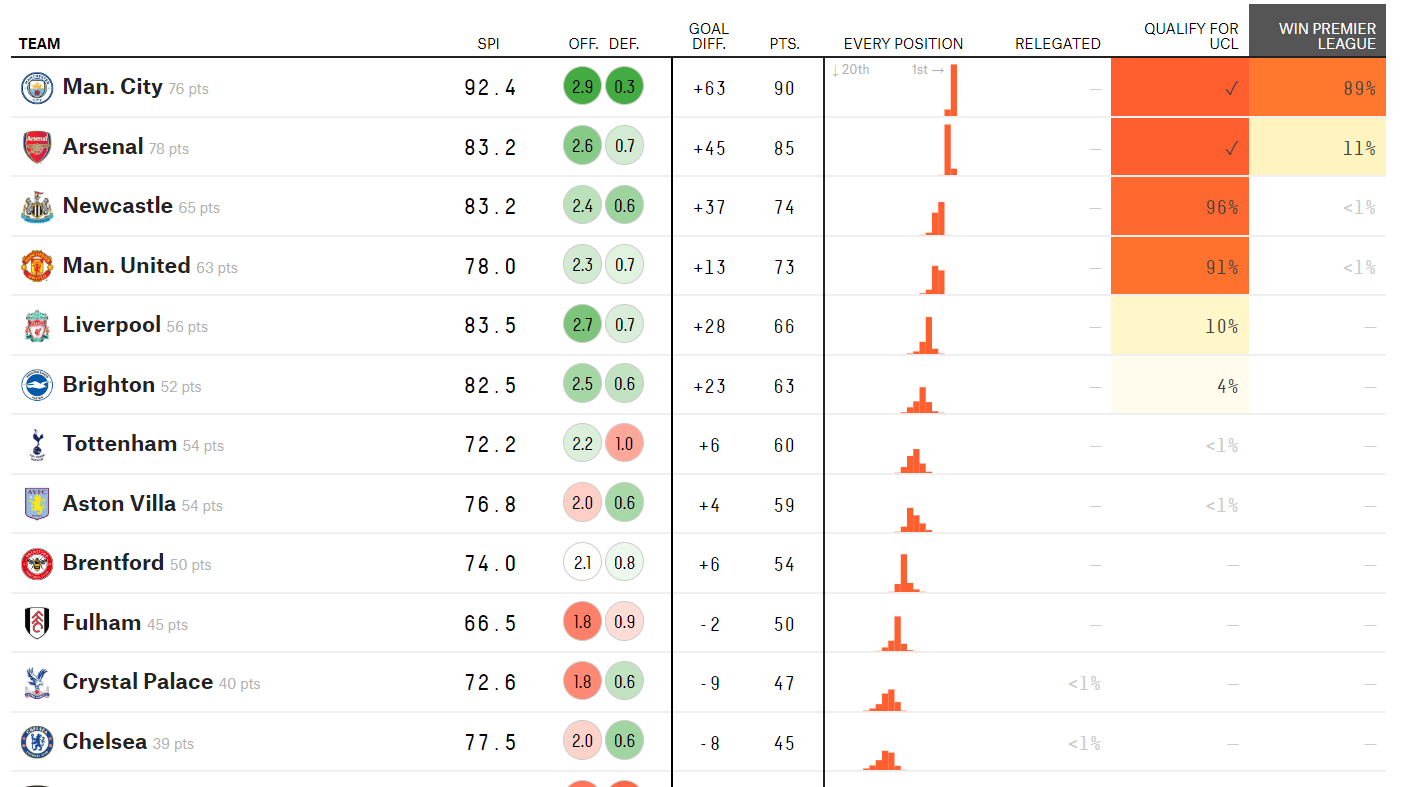 source - FiveThirtyEight