Premier League is one of the most beloved football leagues in the world. Americans also enjoy watching the club games and support them in the domestic and European competitions.
According to the research conducted by Soccer.com, Manchester United are the most popular club in the USA considering the number of jerseys sold in each state.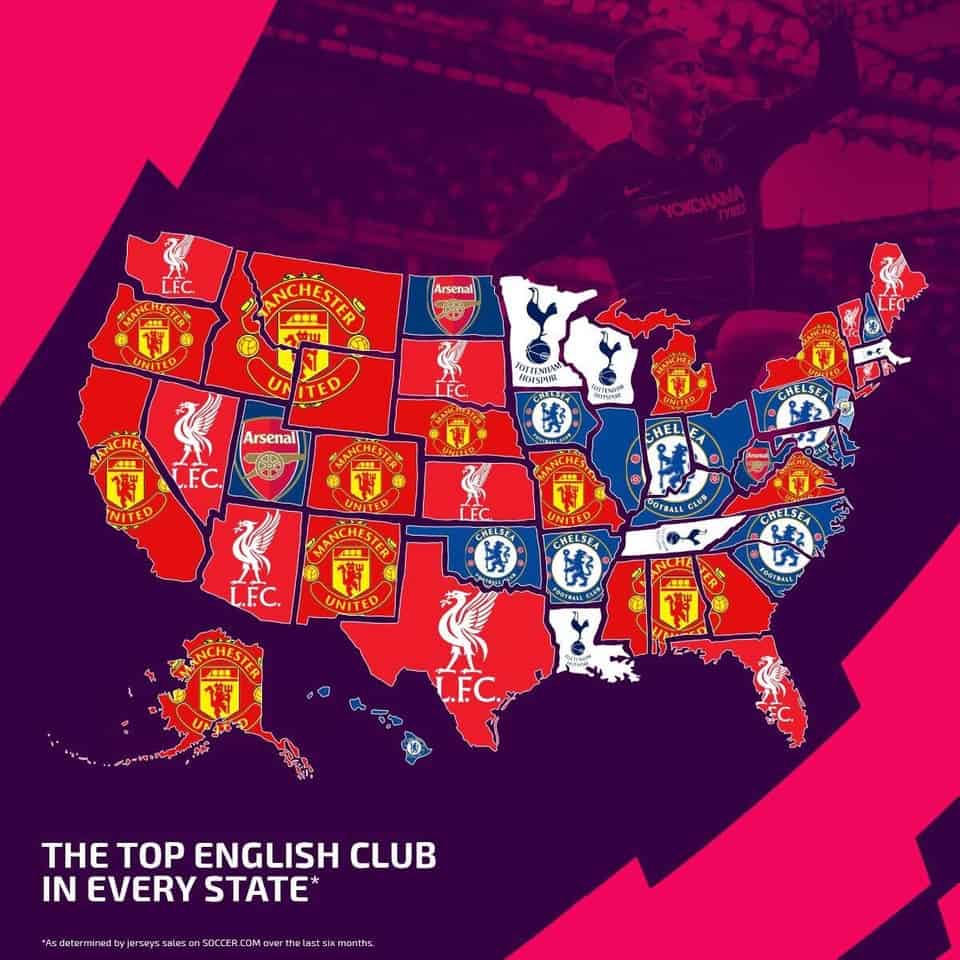 In 16 states Red Devils have the most amount of jerseys sold. Liverpool are popular in 12 states, Arsenal in 3 states, Tottenham in 5 states, Chelsea in 13 states, while Manchester City is leading only in New Jersey.
---
Source - Soccer.com