Image via ishawararka.net
On June 13 the Premier League will release full dates at 09:00 BST – including the opening day of the season, all the big derbies, the Boxing Day fixtures and the matches for the final day. However, it seems the opening-day matches have already been decided after a picture circulated on social media.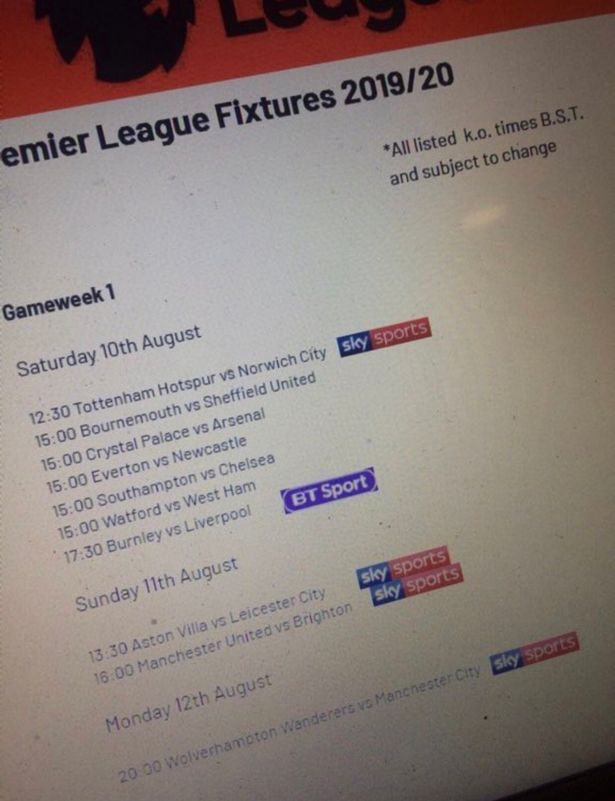 It is highly likely that the first game of the season will take place on Friday 9th August for TV coverage, which has been the case for recent seasons, but the 'leak' has the first match taking place at 12:30 BST on Saturday 10th August - with Tottenham Hotspur hosting Norwich City. That itself is a reason why the image is fake, as the TV choices from Sky Sports and BT Sport are not confirmed immediately, with their reveal coming at a later date. A mistake has also been made for who would cover what game - as BT Sport have moved from their accustomed slot of the late game on a Saturday to take the 12:30 kick-off, with Sky Sports taking the later slot. However, the image shows Sky Sports showing the early match and BT having the later game between Burnley and Liverpool - which is certainly false.