Liverpool will visit Goodison Park to play against Everton in Merseyside derby.
Jurgen Klopp's side is now under pressure, as Manchester City have beaten Bournemouth and are now 2 points ahead of Reds.
In the first Merseyside derby Divock Origi scored 96 minute winner to give Liverpool an important win in title race. There is possibility, that Belgium international could start this time, as Roberto Firmino's fitness is yet uncertain.
Is Origi the only question for Jurgen Klopp to think about?
1.Sadio Mane as striker
Senegalese international has been introduced by Jurgen Klopp as a central forward against Watford. Mane scored two amazing goals to help his team get another 3 points and don't think about Roberto Firmino absence.
Could Liverpool's #10 start again in his new role. Mane has revealed he is now called Cristiano Ronaldo for his goal scoring abilities.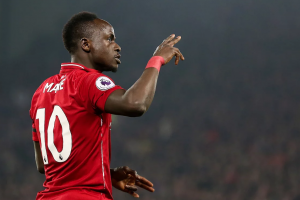 If Roberto Firmino returns, will Mane be back to left angle? Klopp could give Brazilian another day of rest due to the fact, that Sadio is now in great form and compensates Mo Salah's goal drought.
2.Divock Origi place in lineup
Origi has been impressive either. Belgium international worked hard in left angle to help Andy Robertson, and also managed to score one of the goals after dribbling.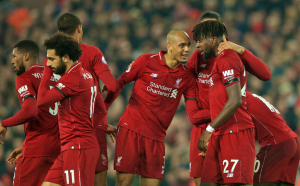 Origi could be a good option against Everton and again, the question is about Roberto Firmino fitness.
3.Midfield selection
The question Klopp asks himself every time. Who could start, as all midfielder are ready and no one is injured besides Oxlade-Chamberlain, who is waiting for his return, which will give Klopp another option.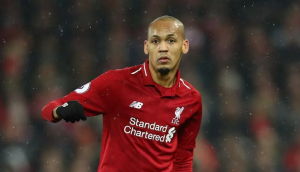 Will Fabinho, Wijnaldum and Milner start again?
Follow the latest new on Merseyside derby from Vbetnews.com