The first real picture of the new Brazil 2019 home kit has surfaced online. It shows a men's version and suggests that we will see the yellow shirt used as the home option for the 2019 Copa America, with the white one set to be the alternative.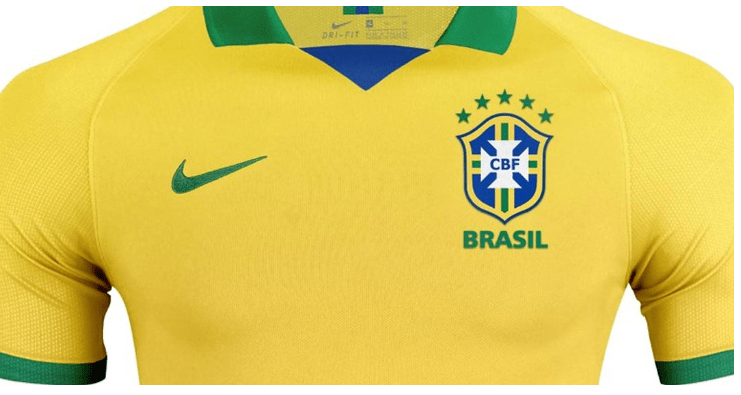 This yellow Brazil 2019 home jersey is expected to be launched much closer to the tournament, while the white Brazil 2019 kit is confirmed to drop in March already. After several years of fairly similar, some might even say boring, templates, Nike will this year oversee much more diverse and bespoke kit designs, at least for its major teams. Although the Brazil 2019 Copa America jersey is based on an updated version of the 2018 Vapor template, it features a unique collar and matching sleeve cuffs.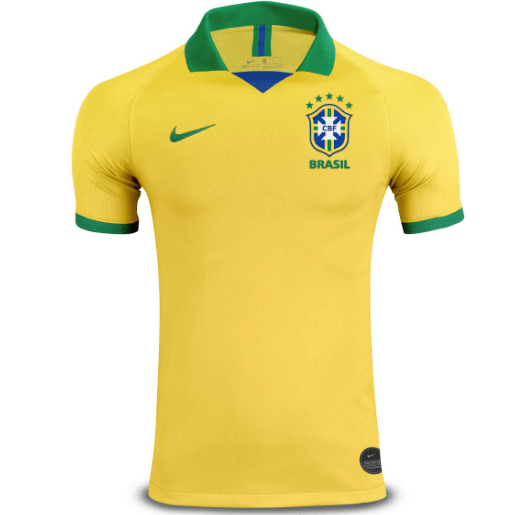 Inside the neck and on the upper back is a green-blue-green tape, just like on the 2018 World Cup shirt. The new Nike authenticity tag sits on the bottom left above the hem. The overall design and particularly the collar of the Brazil 2019 jersey are likely inspired by the 1950 World Cup jersey - similar to the 2013 Confed Cup shirt which you can also see below.