Liverpool will face Napoli in Italy on October 3, 2018, for second match of UEFA Champions League group stage.
Despite only 20 days for the match, there are still uncertainties over the venue, as Aurelio De Laurentiis, Napoli president, wants to play the match in Bari.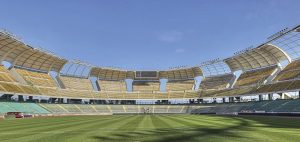 San Nicola Stadium, Bari
"For me it is a nightmare," De Laurentiis said in and interview with Corriere dello Sport (via
SB nation
). "It hurts our image at the international level to play in such a stadium. It's a shame. For this reason, I say enough is enough—I do not want controversy so I will build my own stadium."
"In the meantime, I have asked UEFA to authorise us to play Champions League matches in Bari," De Laurentiis insisted. "I'll even pay the cost for a thousand busses out of my own pocket so the Napoli supporters can attend our matches at the San Nicola." he added.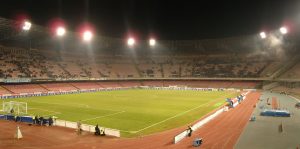 San Paolo Stadium, Naples
Bari is three hours away from Naples. De Laurentiis has promised Napoli fans to loan 1000 buses for their transportation.
Liverpool is included in quartet #C with PSG, Napoli and Red Star Belgrade.