FC Barcelona's virtual match in PES 2020 has got a huge attention from fans. During the game between Barcelona and Manchester United the club leaked the upcoming Manchester United 20-21 home kit on their YouTube channel, as stated by a number of Twitter United channels.
Barcelona accidentally leaked the new #mufc home kit for the 2020/21 season before changing the thumbnail on YouTube. #muzone [YT] pic.twitter.com/MQCDgpI3gr

— UnitedSpeaks (@UnitedSpeaks_) April 19, 2020
However, it was user-made concept of the MUFC 20-21 home jersey, claims Footy Headlines. Images of that design got also leaked, but, in fact, they show the fake as well.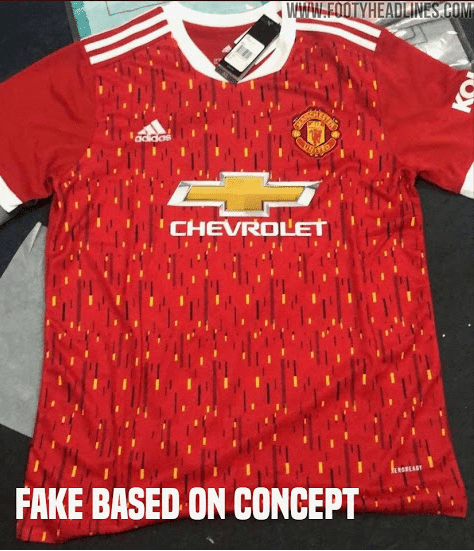 Image Source: Footy Headlines Source:
Footy Headlines