Leeds United prepare to host Liverpool in the Premier League on Monday, April 17, 2023.
The Whites are currently battling to stay in the league for the 2023/24 season. Javi Graci'a side are currently 16th in the league table with just 2 points ahead of 18th placed Nottingham Forest.
Ahead of the crucial game, the Whites' goalkeeper Illan Meslier has taken to Instagram to share a picture via his Instagram Stories.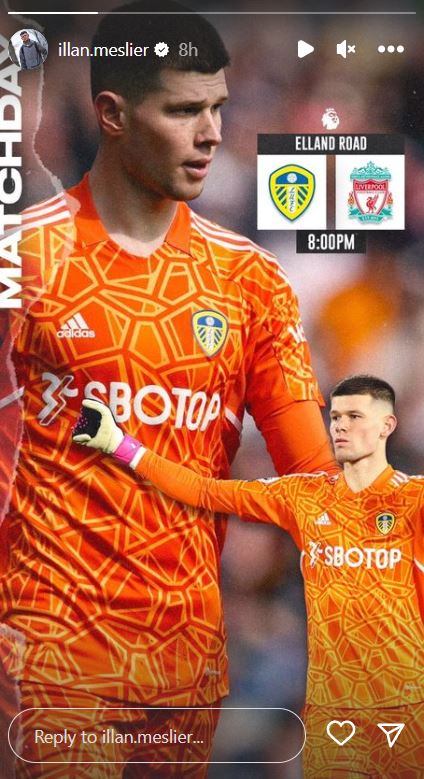 Gracia's side will be looking to earn points against the Reds on Monday.