The F1 2019 game will drop in June. This year's game not only includes multiplayer function but Codemasters have also added new classic ars, the official feeder series Formula 2 and the greatest rivalry of all time in Ayrton Senna V Alain Prost. GTPlanet journalist Kyle Patrick has been one of the first members of the press to try F1 2019. He played the game with Lando Norris' 2018 Formula 2 car at Silverstone for four hours. Patrick found out more on the game's improved physics, the eSport-friendly Super Licence, an updated replay system, and the addition of a new Ross Brawn-designed 2019 spec F1 car. The game launches June 28, or three days earlier for those that pre-order the Legends Edition.
Here is what he has learned after playing the game for four hours.
Formula 2: A New Challenger Appears
The addition of Formula 2 makes a lot of sense. One of the greatest strengths of the F1 games this generation has been their in-depth single-player modes. F2 will now extend that further, with players starting their careers on one of the 10 available squads, plus a Driver Academy. A short three-race prologue will get you started here, where you'll meet two new characters who will serve as friends and rivals in your progress to the F1 circus. Multiple cutscenes will expand on the narrative, with last year's press interview feature playing heavily into proceedings. New this year is the ability to view the transcripts of other drivers' own interviews, adding to the psychological warfare.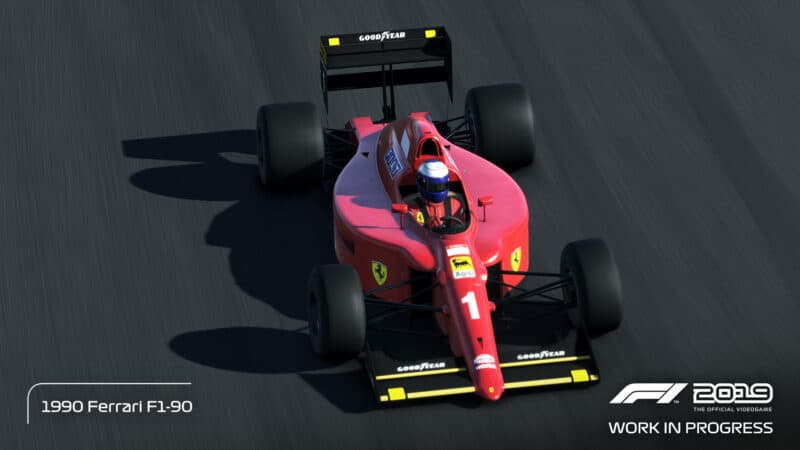 Physics and Handling: Wheel Great, Pad Good
Back to Silverstone. The F2 is a tricky beast: it certainly feels (comparatively) slower and more analog than the F1 cars. It features a turbocharged V6 much like its bigger brothers, but the engine is over twice the displacement. This gives it a much torquier profile, which translates into a need for smoother throttle inputs than series regulars may be used to. Aintree is a fast left-hand kink, with no need to lift in an F1 car. With all the available downforce, it's a no-brainer, unless you're near another car. That's not the case with the Carlin F2 car I find myself in. Even in fourth gear, getting greedy with the throttle spins the rears up, with the bit of steering lock I've applied only exacerbating the situation. It's possible to catch the slide in its early moments, right when the rears make their intentions to overtake the front of the car clear, but you need razor-sharp responses and exact amounts to do so.
The Name of the Game is Customization
One of the surprise aspects of the initial F1 2019 announcement was the 2019 spec car. The brainchild of Codemasters, Ross Brawn, and Pat Symonds, it opens the door to a new level of player customization not previously available in the franchise.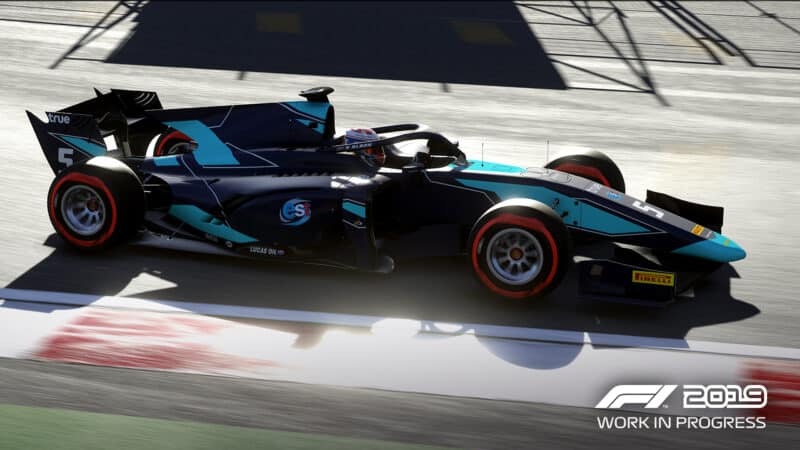 Super License Changes and Improved Esports Integration
Codemasters introduced a basic driver rating system in F1 2018. The Super License returns for '19, with a handful of new features. Working in conjunction with the robust Multiplayer Leagues, the Super License will now feature a trophy cabinet. Here you'll be able to view your multiplayer driving history, and even compare it to other players. Also new is an attendance rating. This provides players a snapshot of their multiplayer completion percentage. League organizers will be able to set minimum levels for attendance: if a player's presence is spotty at best, they may find themselves locked out of certain events. It's an easy way to get a rough idea of the reliability of other players.
New Replay Highlight Feature Shows Off Your Best Moves
As esports get bigger every year, the spectator experience is nearly as important as the one for the driver. Codemasters has heard the call, and given its replay system an overhaul for 2019. Up first is a new highlight reel feature. Much like the real deal, this will give players a short, roughly 60-second overview of their best moments during a race. It will include special effects like slow motion, which should please content creators and general players alike. What's more, on PC, players will be able to automatically export this to a video format.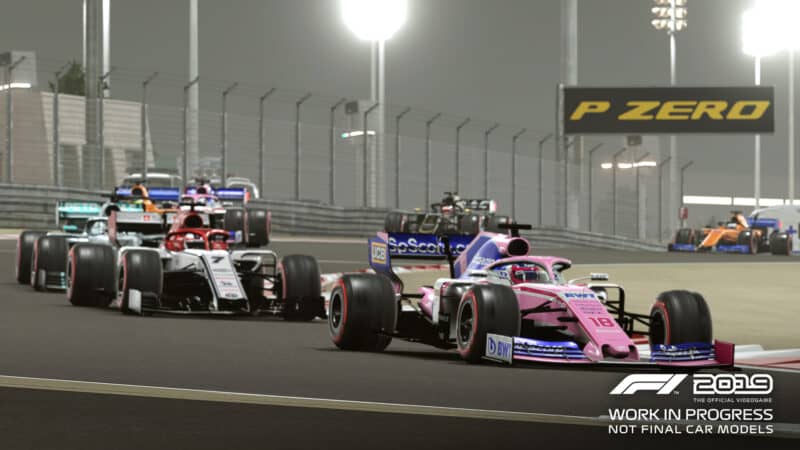 More Authenticity
We end on a small but important note for immersion. Codemasters has looked to the real-world F1 championship to update aspects of the GUI. Notifications for things like fastest laps or yellow flags now match the same pop-ups as the official broadcast. Mixed in with the now-standard commentary — for both F1 and F2 this year — it should give F1 2019 a continued edge in terms of real-world synergies.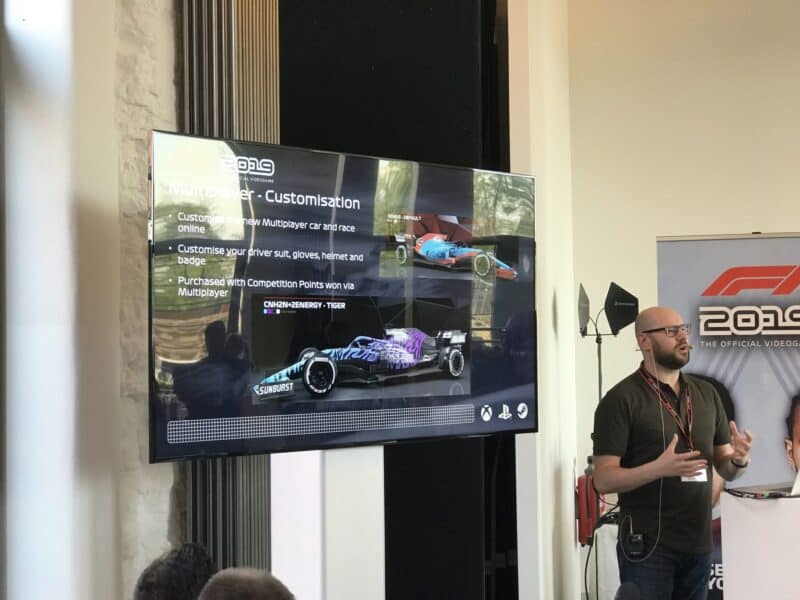 Source-
GTPLANET