Arjen Robben turns 35 today. Robben has appeared at the 2004, 2008 and 2012 UEFA European Championships, and 2006, 2010 and 2014 FIFA World Cups. Robben is known for his dribbling skills, speed, crossing ability and his accurate left foot long-range shots from the right wing. He played three seasons for Chelsea and two seasons for Real Madrid before joining Bayern Munich in 2009. Robben began his professional career at age 16, playing for Groningen. He was named Footballer of the Year in Germany in 2009. He had three children, Luka, Kai and Lynn, with high school sweetheart Bernadien Eillert. Robben was named Bundesliga player of the year after his first season in Germany in 2009/10 and has won 19 major trophies with Bayern, including seven Bundesliga titles.  The Dutch player also won 96 caps with the Netherlands. Here are 10 facts about Arjen Robben that not many people may know.
Bitten by a crocodile
Arjen Robben told the press he was bitten by a crocodile after appearing at training with a bandage on his hand. He later revealed the injury was sustained while weight training at a mid-season camp in Qatar.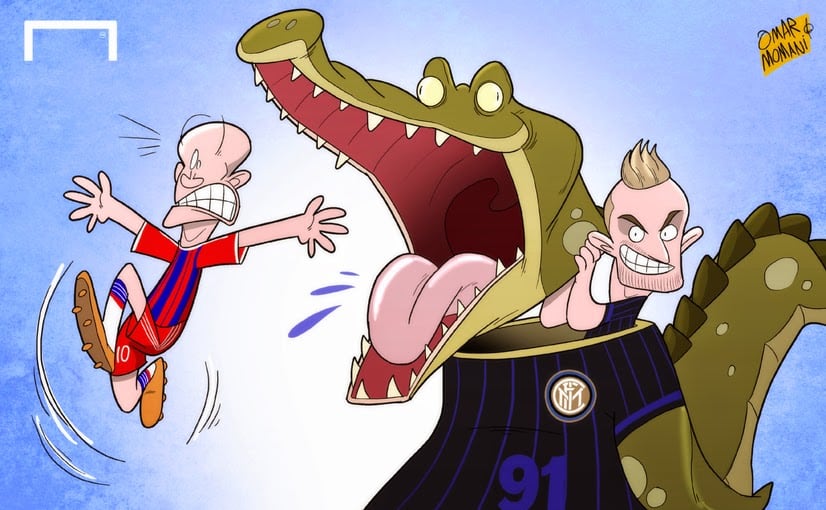 Worth missing training?
Robben once turned up 15 minutes late to training for his youth team, because he was spending time with Bernadien. His youth coach asked him, "Was she worth it?" Robben replied, "Yes, trainer, she was."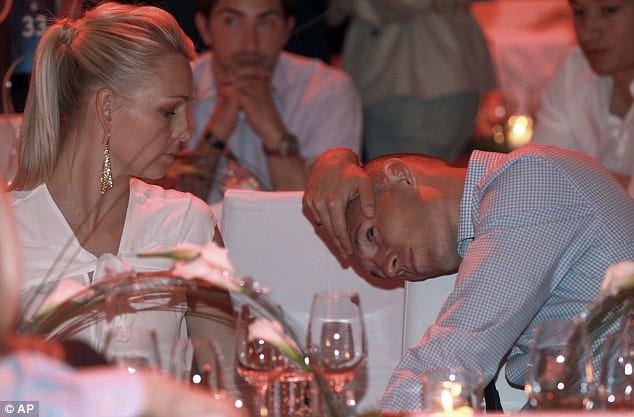 Multilingual
Robben has played for top clubs across Europe and is fluent in as many as four languages: German, English, Dutch and Spanish. He is also well-educated and received his education from a technical grammar school.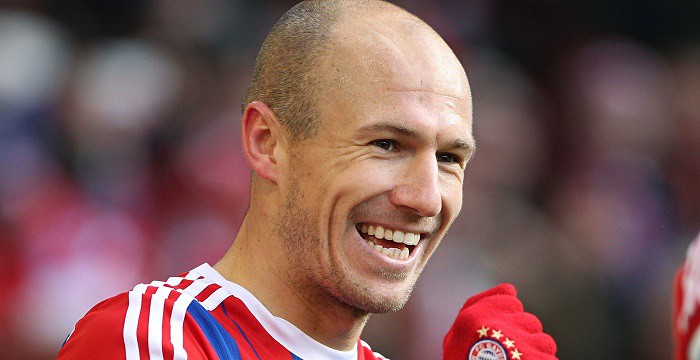 Health Scare
In 2004, when Robben was a 20-year-old rising star for Chelsea in the English Premier League, doctors discovered a lump in his left testicle that needed to be surgically removed. The experience was frightening, but following surgery, doctors gave Robben a clean bill of health. He 
described the experience
 in December 2004 to the Daily Mail: The waiting was terrible for a few days. I didn't know what was going to happen to me. It was a horrible wait, then I heard the news was good and it was a massive relief. At that time football was no longer important – the most important thing is to be healthy and for your family to be healthy. Football is my life but my family's health is the most important thing in the world.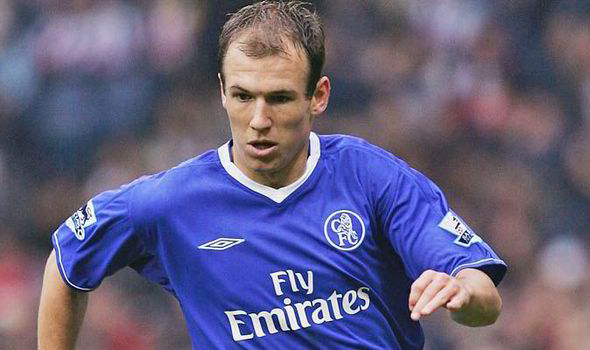 Speedster
In 2014 Arjen Robben recorded the fastest speed ever clocked by a footballer, a staggering 37km/h. FIFA rank Robben as the 9th fastest player in 2015, where he reached a top speed of 30.4km/h.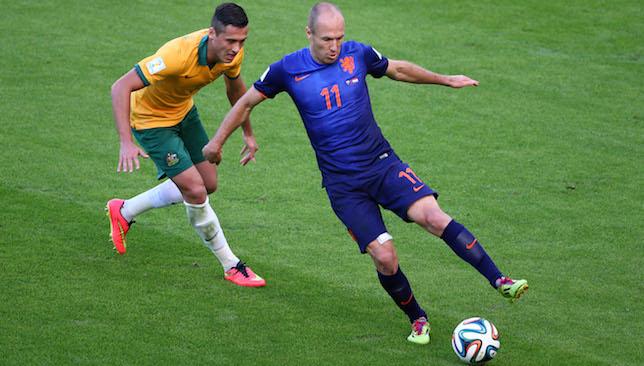 Swimming difficulties
For Arjen Robben, Swimming isn't exactly an easy activity. He often finds it difficult looking for the most efficient and technical way to fight the water elements.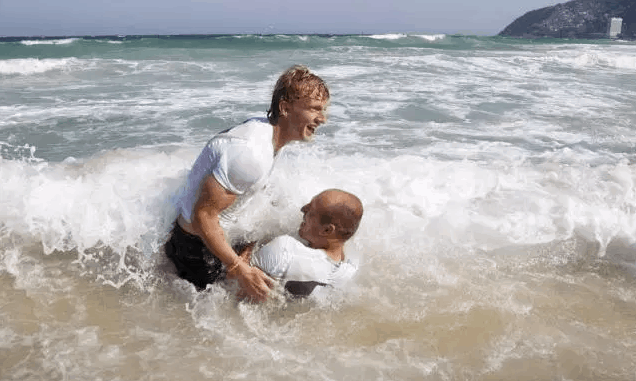 Goal Celebration Accident
When Arjen Robben scored for Bayern Munich against Braunschweig in a 2-0 victory for the Bundesliga leaders, he thought he'd celebrate with a sliding celebration. Unfortunately, his knee slide celebration goes from bad to horrible, as he bounces off the turf onto his back, ripping his leggings in the process.
A Museum for Himself
Many football players manage to keep just a fraction of the keepsakes from their medal-laden careers. Arjen Robben once announced his plans to build a museum to house all his memories in his own home once he calls it time on his illustrious career: In words: "When my wife and I are settled in our house, I dream of collecting all my things and building a private museum. It will be for me, my family and my close friends."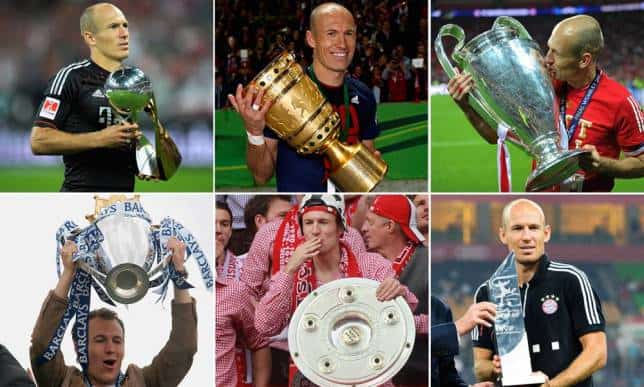 The reason behind Nickname "The Man of Glass"
The winger earned the nickname "The Man of Glass" due to his ability to break rather easily. It's a move that has made the Dutchman one of the most feared wingers in the world.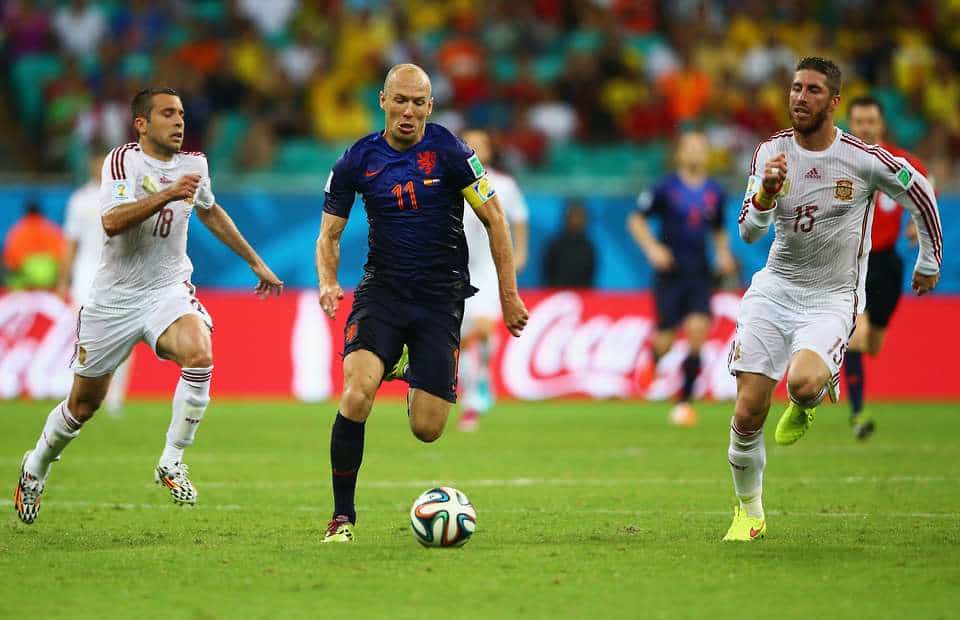 Retirement
Arjen Robben once announced he may retire at the end of the season after confirming he will leave Bayern Munich when his contract expires in June. "Of course it's a big step, which you don't just make in one day," he told German football magazine Kicker. "I thought about it a lot and it feels good that it's now out, also for the fans and the club. It was the right point in time. The club wants to change the face of the team and I want to prepare for my future. I am simply happy and grateful that there is clarity for both parties."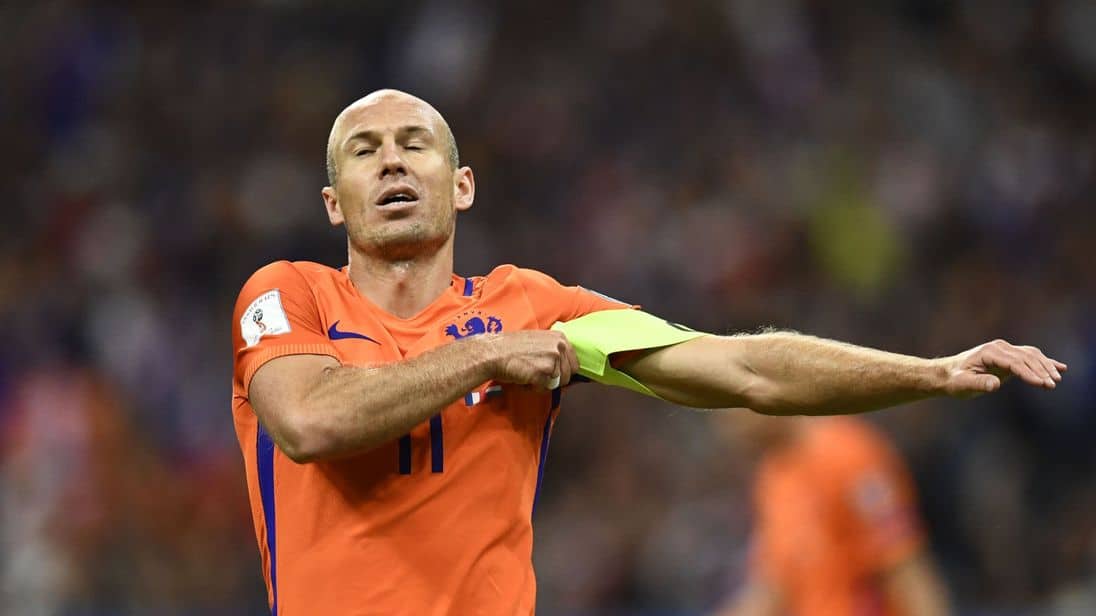 Check out Robben's skills and goals on the next page.
Bonus on the next page
Arjen Robben's letter to his younger self 
"Dear 16-year-old Arjen, It's Thursday afternoon, and mom's been phoning your school. And phoning. And phoning. At first, you're going to think something is wrong. Why wouldn't you? Mom's never tried to get a hold of you while you're in class. First off, don't worry. Everything is fine. In fact, you'll find out things are more than fine. But you're not going to believe what she's going to tell you when you call her back. You're not going to see this one coming. When you call her back during a break between classes, everything is about to change. Very quickly. So before you do call her back, and before everything happens, let me just say one thing that I want you to keep with you: Always play football with the hunger you've had. Keep your drive to improve. To do more. To be the best. Remember that, will you? For everything that's about to happen, never forget that hunger. "The coach of Groningen's first team called earlier," Mom will tell you, once you finally speak. "He wants you to travel with them this weekend for the match." Source-
PlayersTribune.