Lionel Messi has won the Ballon d'Or for a seventh time, more than any player in history.
After a year of hiatus, it's that time of a year when the winner of the most prestigious award, Ballon d'Or 2021 is revealed. Last year's ceremony was canceled due to COVID19. The ceremony is taking place on Monday, November 29, at a gala Chatelet Theatre in Paris.
It was announced today that the winner of Ballon d'Or 2021 is Lionel Messi, as predicted by many. In 2021, Messi made 56 appearances, in which he scored 41 goals and provided 17 assists. During the 2021, the former Barcelona star won an international trophy with Argentina as they became Copa America champions in July. And a month later, the Argentine star joined Paris Saint-Germain after his contract expires with La Liga side.
Robert Lewandowski follows Messi as he finishes second in Ballon d'Or 2021 top 3, however, many were predicting that he would be the winner of Ballon d'Or 2021 after having an impressive season with Bayern Munich last year as well as this year. And Jorginho finishes third in Top three Ballon d'Or 2021 list.
So here is the full top 3 list of Ballon d'Or 2021.
Lionel Messi - 613 points
Robert Lewandowski - 580 points
Jorginho - 460 points
Lionel Messi (FC Barcelona / PSG/ Argentina)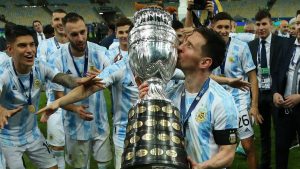 Getty Images
In 2020/21: 38 goals, 14 assists. Won Copa America & Copa del Rey (at Barcelona)
Robert Lewandowski, (Bayern Munich/Poland)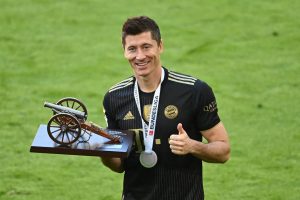 Getty Images
In 2020/21: 48 goals, 9 assists. Won Bundesliga, Club World Cup & DFL-Supercup
Jorginho, (Chelsea, Italy)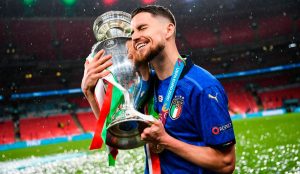 Getty Images
In 2020/21: Won Euro 2020, Champions League & UEFA Super Cup
Jorginho had the time of his life last season, winning the Champions League, Euro 2020 and Super Cup. He had a huge input for both Chelsea and Italy leading them to silverware-winning campaigns.
You can also read: