Arsenal respond to Roma's transfer bid for Granit Xhaka
Roma's initial bid for Granit Xhaka reportedly fell significantly short of Arsenal's asking price and they are preparing a second offer for the midfielder. Jose Mourinho, who will be Paulo Fonseca's successor at Roma, is reportedly keen to make the Switzerland international the first signing of his reign.
Read More...
Edu has hinted at Arsenal's Granit Xhaka replacement with transfer chief confident of £20m deal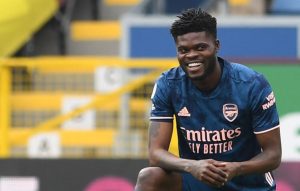 Getty Images Arsenal midfielder Granit Xhaka has hinted he is willing to leave the Gunners when the transfer window opens next month. According to reports AS Roma are confident of signing him. Should Xhaka leave, one major question that many Arsenal fans will want to be answered is likely to be is; Who will replace him? And not just personnel-wise, but as a leader in the squad.
Read More...
Arsenal make the first two signings in the summer transfer window
Arsenal have boosted their academy coaching staff amid a number of changes expected at first team and youth level this summer. Academy chief Per Mertesacker acted quickly to replace goalkeeping coach Andy Woodman, who recently left the club to become manager of Bromley.
Read More...
Liverpool's Andy Robertson makes Kieran Tierney prediction that Arsenal fans will absolutely love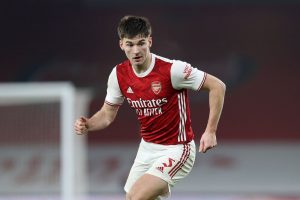 Getty Images Liverpool defender Andy Robertson thinks Kieran Tierney's attitude will turn him into an even greater player in the future, as they both get ready to battle it out for the left-back spot at Euro 2020 for Scotland. Tierney has gone from strength to strength at the Emirates Stadium since joining Arsenal from Celtic in August 2019, consistently proving himself as one of the best attack-minded full-backs that the Premier League has to offer.
Read More...
Join us on 
Telegram
!/ Follow us on 
Twitter
!