Roger Federer, the 6-foot 1-inch genius, is truly a Swiss ace, who has the most impressive stats you will ever find in an athlete. He constitutes a blend of tennis greats like Pete Sampras, Bjorn Borg, Jimmy Connors, John McEnroe, Boris Becker, and Arthur Ashe, and hence, is considered much better than the lot. Blossoming his tennis skills at the age of 8, he's well known for his techniques, natural ability, cool and composed temperament. Federer have proved just why he deserves the GOAT title. Among his dozens of all-time records, he has won 20 Grand Slam singles titles, has held the No. 1 spot in the ATP rankings for 302 weeks, and has won six or more titles at six different tournaments. Outside of his excellent gameplay, Roger Federer leads a well-rounded life off the court as well. Here are 5 things you may not have known about the Swiss ace.
He used to be vegetarian
Roger Federer was not forced or guided by any family or beliefs, but until he was 14 would not touch non-vegetarian food. At 14, he joined full-time tennis training at camp and began eating meat then. To start his day, Federer prefers to go sweet rather than savoury and reportedly enjoys homemade waffles with a fresh fruit compote on the morning of a match. Before tennis, Federer will eat a plate of pasta. "Two hours before every match, I eat pasta with light sauce … I have been doing it for 20 years." When Federer goes out for dinner, variety is clearly the spice of life. "I am a lover of Italian, Japanese, and Indian restaurants," he said recently. Federer does have a sweet tooth and can't resist ice cream. "I like my ice cream, I like my chocolate," he said in 2017. "That's my diet. I like my treats. I don't feel bad about it. I can do it and play tennis at the same time."
He is a keen swimmer
Roger Federer no doubt does a variety of exercises to stay fit off the court, but one of his favourite activities is swimming! The former No. 1, one of the richest sportspersons in history, has an extensive property portfolio and is said to have swimming facilities at every home he owns. He is also believed to own a holiday home in perhaps the ultimate swimming destination – the Maldives – where the ocean is his swimming pool!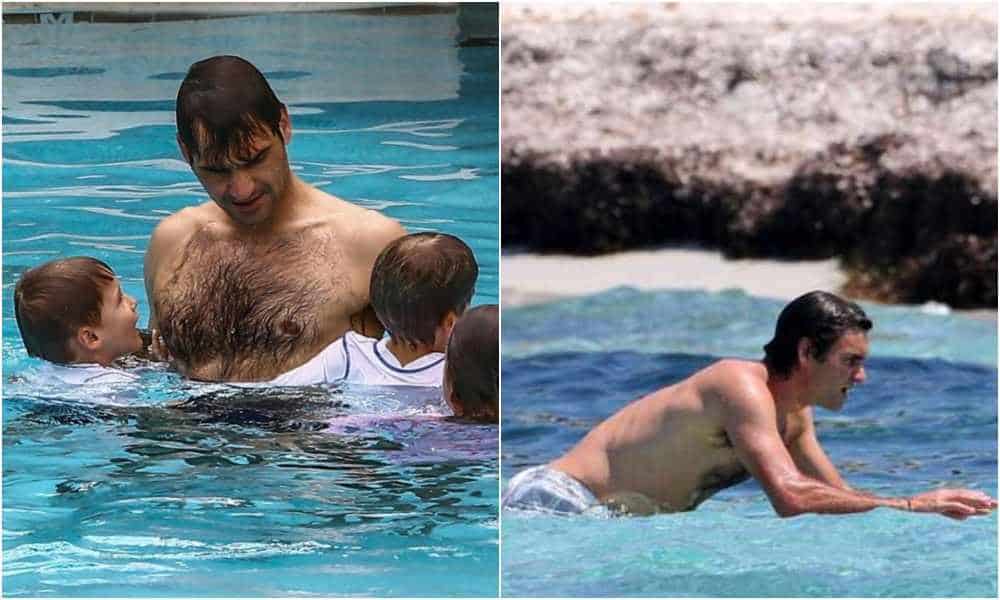 He is close friends with Tiger Woods
Both have been the best in their respective sports, and there is an unprecedented level of dedication and hard work that goes into it. That shared experience is a likely factor in the close friendship of Roger Federer with Tiger Woods. The two seemed to be genuine friends, often showing support for the other at events and trading bards. Federer, who with wife Mirka has been one of the sport's ideal couples, has never commented on the golfer's scandalous personal life, which likely contributed significantly to his downfall in the sport.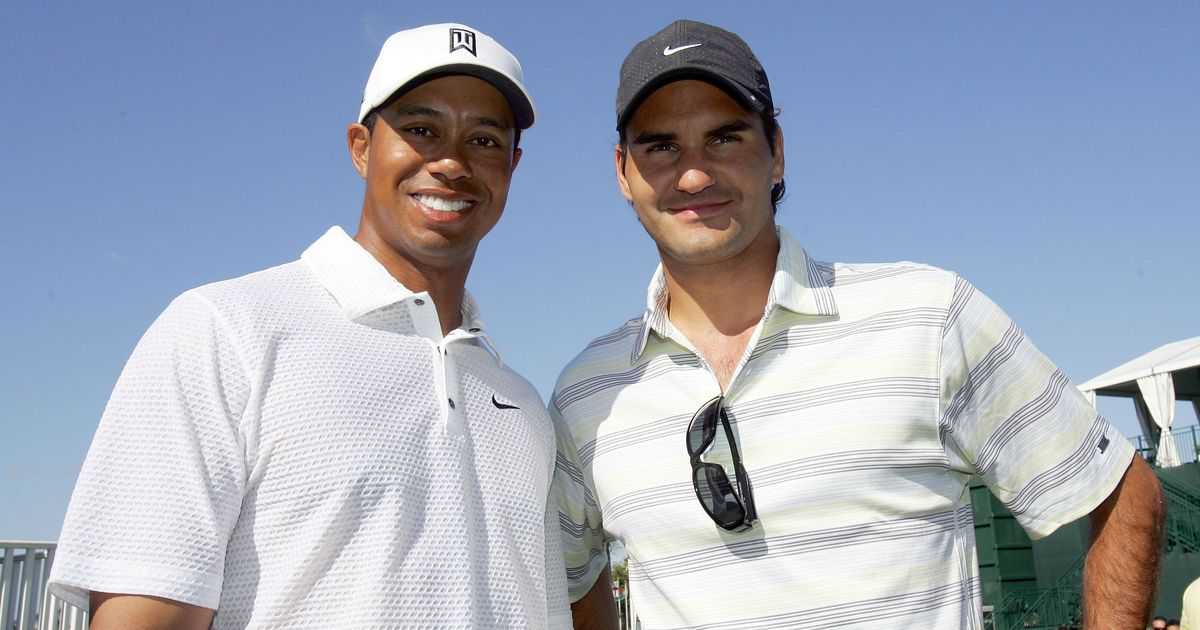 He plays the piano!
In addition to being one of the greatest sportsmen of all time, and a good swimmer, the fit Federer also has musical pursuits! He took up the piano as a youngster and is said to continue to play it to this day. He has also shown his proficiency at playing the flute, most notably at the Lucerne festival.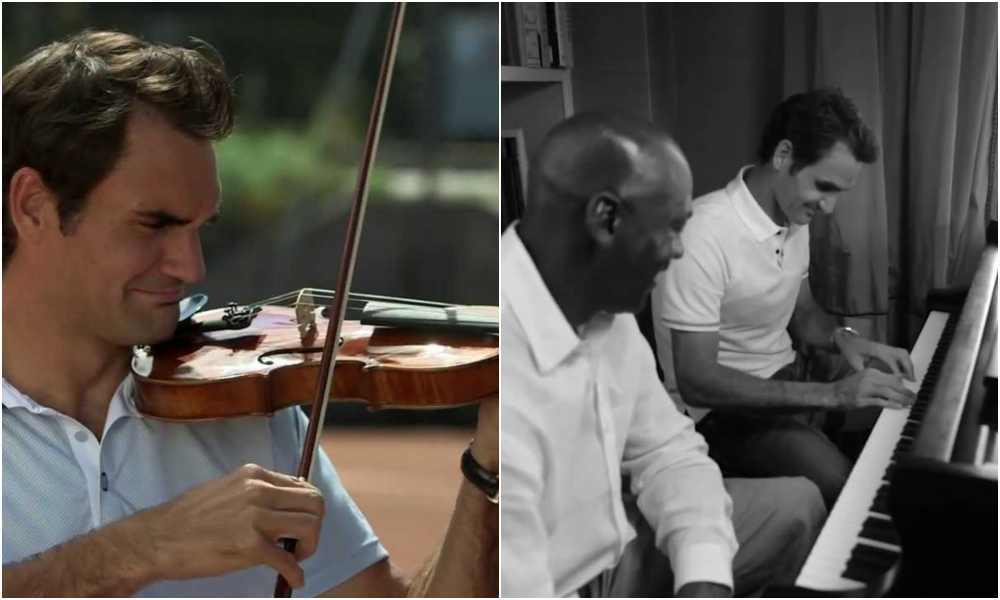 He also plays the violin – as he exhibited at the Lucerne Festival That said, fun fact – tennis player Daniela Hantuchova is a trained concert pianist!
He is into rock music
Federer may play classical piano and live a sedate personal life, but Federer's musical tastes are anything but. The ever-smiling, cheerful, calm Swiss ace has musical tastes that are decidedly more rock and roll! His favourites? Australian hard rock band AC/DC, and American guitarist Lenny Kravitz! We don't know if he prefers the Bon Scott days or the Brian Johnson era – but his records are surely not going to Fly Away.